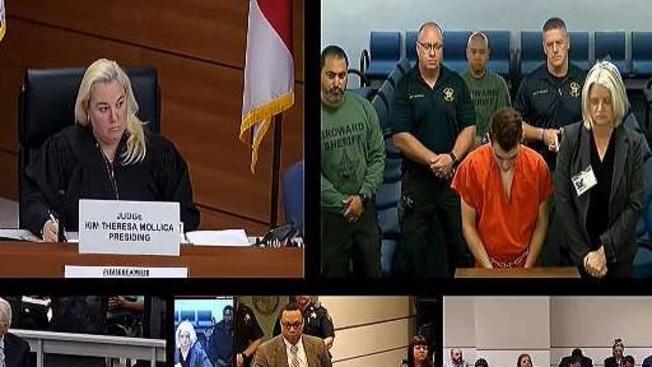 Who told Nikolas Cruz to keep his head bowed low and not to make eye contact with anyone? (Photos)
And why?
Is it because his controllers did not want anyone to see the truth of innocence in his eyes? 
Or because they didn't want anyone to view the drugs in his  system?