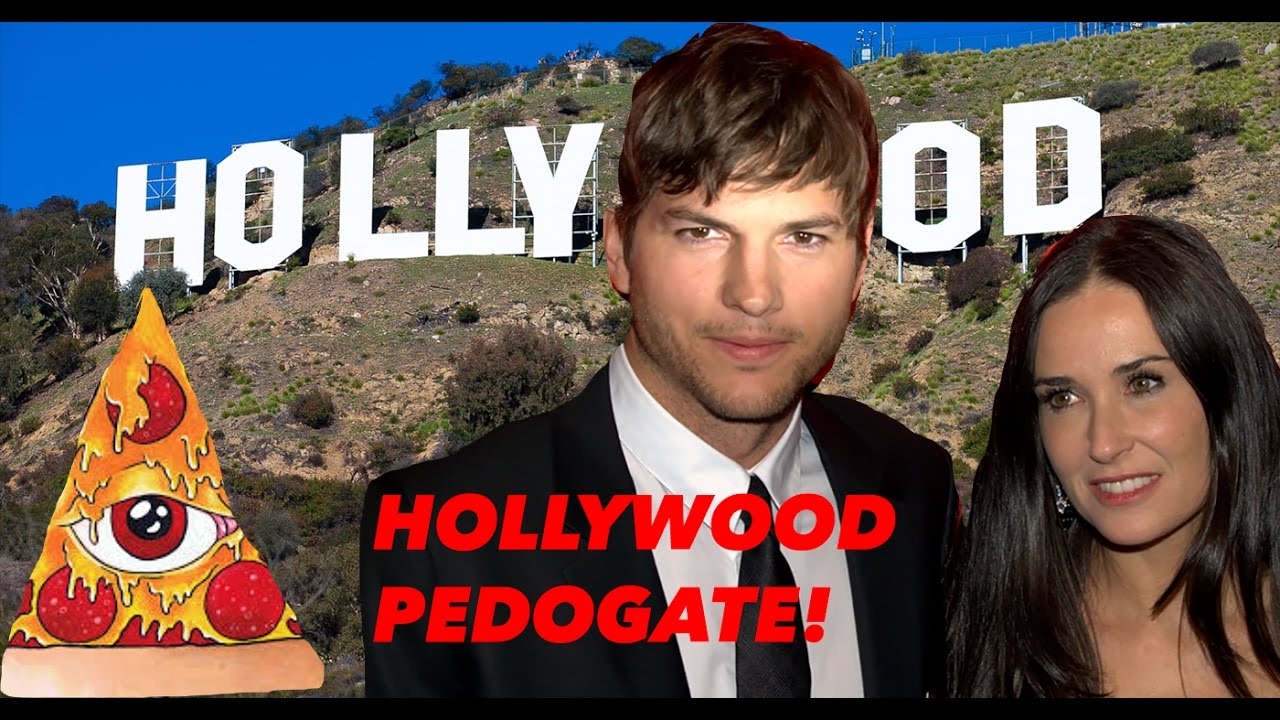 PEDOGATE Explodes: Hollywood Meets "Three Billboards" In Real Time!
Someone Is Trolling the Sh*t out of the Oscars in Hollywood
Written by Carey Wedler
The Anti-Media
(ANTIMEDIA) Los Angeles, CA — Just days before the first Academy Awards ceremony since Hollywood was hit with allegations of rampant sexual harassment, assault, and pedophilia, a Los Angeles street artist made a bold statement just a few miles from the Dolby Theater where the Oscars will be held.
Sabo, a conservative-leaning artist who has previously tagged the city with art referencing former President Obama's drones, purchased three billboards, echoing the sentiment of a Academy Award-nominated film, Three Billboards Outside Ebbing, Missouri, which tells the story of a mother who seeks accountability for her daughter's rape and murder, which police in her small town have failed to solve.
In the film, the mother purchases three billboards that read:
"RAPED WHILE DYING"

"AND STILL NO ARRESTS?"

"HOW COME CHIEF WILLOUGHBY?"
In Sabo's version, the billboards plastered in Hollywood read:
"AND THE OSCAR FOR BIGGEST PEDOPHILE GOES TO…"
Shock Billboards Go Up For Oscars https://t.co/EZX6Llsw3N pic.twitter.com/VI5tAccOHi

— brent baer (@daabaer) March 2, 2018
"WE ALL KNEW AND STILL NO ARRESTS"
Street Artist Sabo Gives Reasons for Erecting 3 Billboards to Call Out Hollywood Ahead of Oscars (Exclusive) #Oscars pic.twitter.com/5GVHMXb9jt

— Katlego Maseng (@KatlegoMaseng1) March 2, 2018
"NAME NAMES ON STAGE OR SHUT THE HELL UP!"
Kevin Spacey's career went down in flames last year amid the fallout of widespread allegations of abuse by now-scorned producer Harvey Weinstein. Anthony Rapp accused the actor of making advances on him in 1986, when Rapp was only 14. Other accusations against Spacey followed, including some others that alleged Spacey attempted to take advantage of the victims when they were under the age of 18.
Further, Corey Feldman, who has long warned of predatory, pedophilic behavior in Hollywood, revealed several of his accused abusers last year, citing John Grissom, former talent manager Marty Weiss, and Alphy Hoffman, who was the son of a high-power producer and ran the trendy Soda Pop Club, where Feldman claims widespread harassment took place in the 1980s.
Feldman claimed there were six abusers total, saying one is an A-list actor who might kill him. He has previously said his fellow child star, Corey Haim, now deceased, received worse abuse than he did.
In a 2011 appearance on Nightline, Feldman said:
"[T]he No. 1 problem in Hollywood was and is and always will be pedophilia…that's the biggest problem for children in this industry… It's the big secret."
Last year, Bryan Singer, a noted director, was accused of and sued over allegations he raped a 17-year-old boy in 2003. He has denied those claims.
Also last year, amid the systemic controversy, the creators of An Open Secret — a documentary about child abusers in the industry that failed to obtain distributors or wide release — posted the film online for free.
In light of the pedophilia allegations, along with general accusations of sexual harassment against women and other vulnerable people seeking success in the film industry, Sabo's art seems timely.
Much like the title of the documentary, this abuse was reportedly widely known and swept under the rogue.
As Barbara Walters told Corey Feldman, rejecting his attempts to sound the alarm about pedophilia, "You're damaging an entire industry."
As it turns out, the industry's unwillingness to acknowledge and address the problem has done arguably equal if not more damage than Feldman's refusals to stay silent.
In another show of artistic commentary on the ongoing scandals, a statue of Harvey Weinstein wearing a bathrobe, holding an Oscar, and sitting on a "casting couch" has also appeared on the Hollywood Walk of Fame ahead of the ceremony.
___
http://theantimedia.org/trolling-oscars-hollywood-billboard/