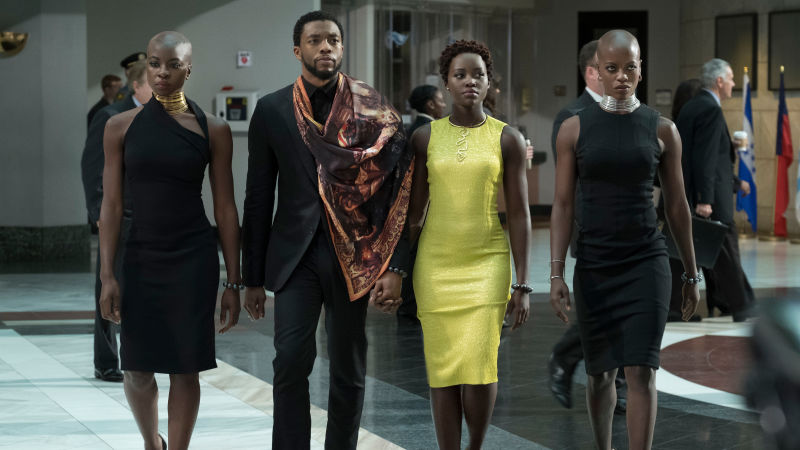 Why is the "BLACK PANTHER" movie being artificially boosted to break all the box-office records?
In light of the ongoing racial war that was started by Obama, the new "BLACK PANTHER" movie has been launched at this particular time for very specific reasons.
It's of paramount important to understand those reasons given the intensifying racial tensions being inflamed by the Soros-funded NGOs.
The Millennium Report
February 21, 2018
---
Black Panther broke another box-office record overnight
Katie Rife
AVClub
The Black Panther phenomenon continues to charge through the box office like a legion of weaponized rhinoceroses. Witness this little tidbit, dropped in a glowing THR report about the film's $242 million domestic ($426.6 million international) Presidents' Day haul—the second-biggest four-day total of all time after Star Wars: Episode VII—The Force Awakens, and the fifth-biggest opening of all time, period—saying that the film broke another record overnight:
Black Panther also scored the biggest Monday in history with $40.2 million, besting Force Awakens' $40.1 million.
 There's not much more to say than that, except that if you're involved in some kind of Vegas box-office betting pool, the smart money's on it being No. 1 this weekend as well. (Sorry,
 Annihilation
.) Same for the weekend after that. The weekend after 
that
 sees 
A Wrinkle In Time 
coming to challenge 
Black Panther
's box-office supremacy, but considering that they're both Disney films, and directors Ryan Coogler and Ava DuVernay 
edited them across the hall from each other
 and gave each other advice on those films, that's more of a friend coming to join the party than anything.
___
http://www.avclub.com/black-panther-broke-another-box-office-record-overnight-1823164718