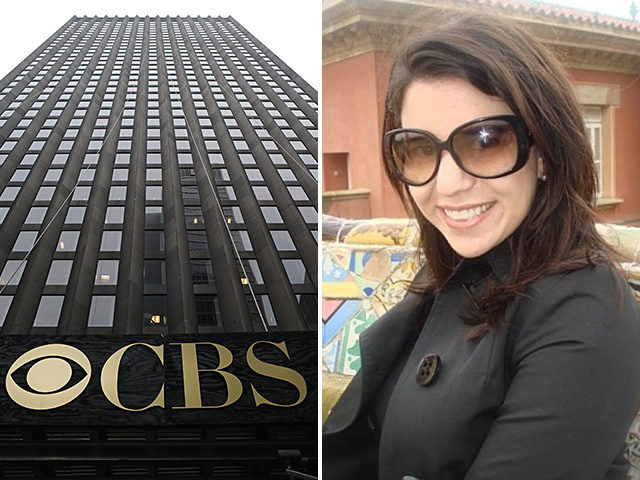 CBS fires VP for writing 'Republican gun toters' killed in Las Vegas don't deserve sympathy
By Mary Hui
The Washington Post
CBS fired a company executive Monday after she criticized some victims of the Las Vegas mass shooting as "Republican gun toters" who did not deserve sympathy.
Hayley Geftman-Gold, who was a vice president and senior legal counsel at CBS in New York, also wrote on Facebook that she had no hope that Republicans — whom she called "Repugs" — would ever take action and "do the right thing" if they didn't do anything when children were murdered, an apparent reference to the December 2012 Sandy Hook shooting that left 28 people dead, including 20 children, killed inside their elementary school in Connecticut.
Geftman-Gold made her Facebook comments in the aftermath of the deadliest mass shooting in modern U.S. history, with at least 59 people killed and more than 500 injured. The attack occurred at the end of a three-day country music festival held over the weekend on the Las Vegas Strip. The event drew a diverse crowd of thousands of music fans, and police said the audience was more than 22,000 strong when gunshots rang out about 10 p.m. Sunday.
CBS confirmed to The Washington Post on Monday that Geftman-Gold was dismissed for her "deeply unacceptable" comments on social media.
"This individual, who was with us for approximately one year, violated the standards of our company and is no longer an employee of CBS," the company said in a statement.
"Her views as expressed on social media are deeply unacceptable to all of us at CBS. Our hearts go out to the victims in Las Vegas and their families."
Her posts have since been deleted.
The Daily Caller, a right-leaning outlet, first reported on Geftman-Gold's post Monday morning.
Geftman-Gold apologized for her "shameful" post and is "deeply sorry for diminishing the significance of every life affected" by the gunman's terrorism, according to a statement provided to Fox News.
"Earlier today I posted an indefensible post in a Facebook discussion thread concerning the tragic Las Vegas shooting, a statement I sincerely regret."
A petition addressed to the New York State Bar Association has been posted online condemning Geftman-Gold's "professional misconduct," and had more than 1,000 signatures as of early Monday evening.
The Las Vegas gunman has been identified by police as 64-year-old Stephen Paddock. He was found dead in his hotel room on the 32nd floor of the Mandalay Bay Resort and Casino, where he had opened fire on concertgoers on the ground below. Police described Paddock as a "lone wolf" attacker, and no motive has been revealed yet.
Among the victims who have been identified so far are Angie Gomez, who traveled from Southern California to the concert with her high school sweetheart to toast a new job as a certified nursing assistant; Charleston Hartfield, a Las Vegas police officer, a member of the armed services, a father and a youth football coach; John Phippen, a "lumberjack kind of a guy" who loved music, said his best friend; and Susan Smith, the office manager at Vista Fundamental Elementary School in Simi Valley, Calif., "a big country music fan" who had been attending the concert with friends when she was shot. 
The massacre has drawn varied reactions from political leaders and artists. President Trump tweeted his "warmest condolences and sympathies" to the victims early Monday, called the shooting "an act of pure evil," and plans to travel to Las Vegas on Wednesday. Meanwhile, foreign leaders around the world sent their condolences to victims and condemned the attack.
The country music community also responded, mourning the tragedy in social media posts. Caleb Keeter, the lead guitarist for the Texas-based Josh Abbott Band, which performed at the Route 91 Harvest festival Sunday afternoon, tweeted a lengthy personal response to the attack, explaining how the tragedy has forced him to rethink his stance on gun control.
"I've been a proponent of the 2nd amendment my entire life. Until the events of last night. I cannot express how wrong I was. We actually have members of our crew with [Concealed Handgun Licenses], and legal firearms on the bus," Keeter wrote. "They were useless."
Democrats also jumped into the gun-control debate, with some blaming Republican inaction for the shooting and accusing the gun-rights lobby of profiting from the tragedy.
Republican lawmakers have mostly steered clear of politics in their responses to the attack, and White House press secretary Sarah Huckabee Sanders insisted during a media briefing on Monday that the White House would not engage in a "policy discussion" on "a day of mourning."
___
http://www.washingtonpost.com/news/arts-and-entertainment/wp/2017/10/02/cbs-fires-lawyer-for-facebook-post-saying-las-vegas-victims-do-not-deserve-sympathy/?utm_term=.153597dd404e