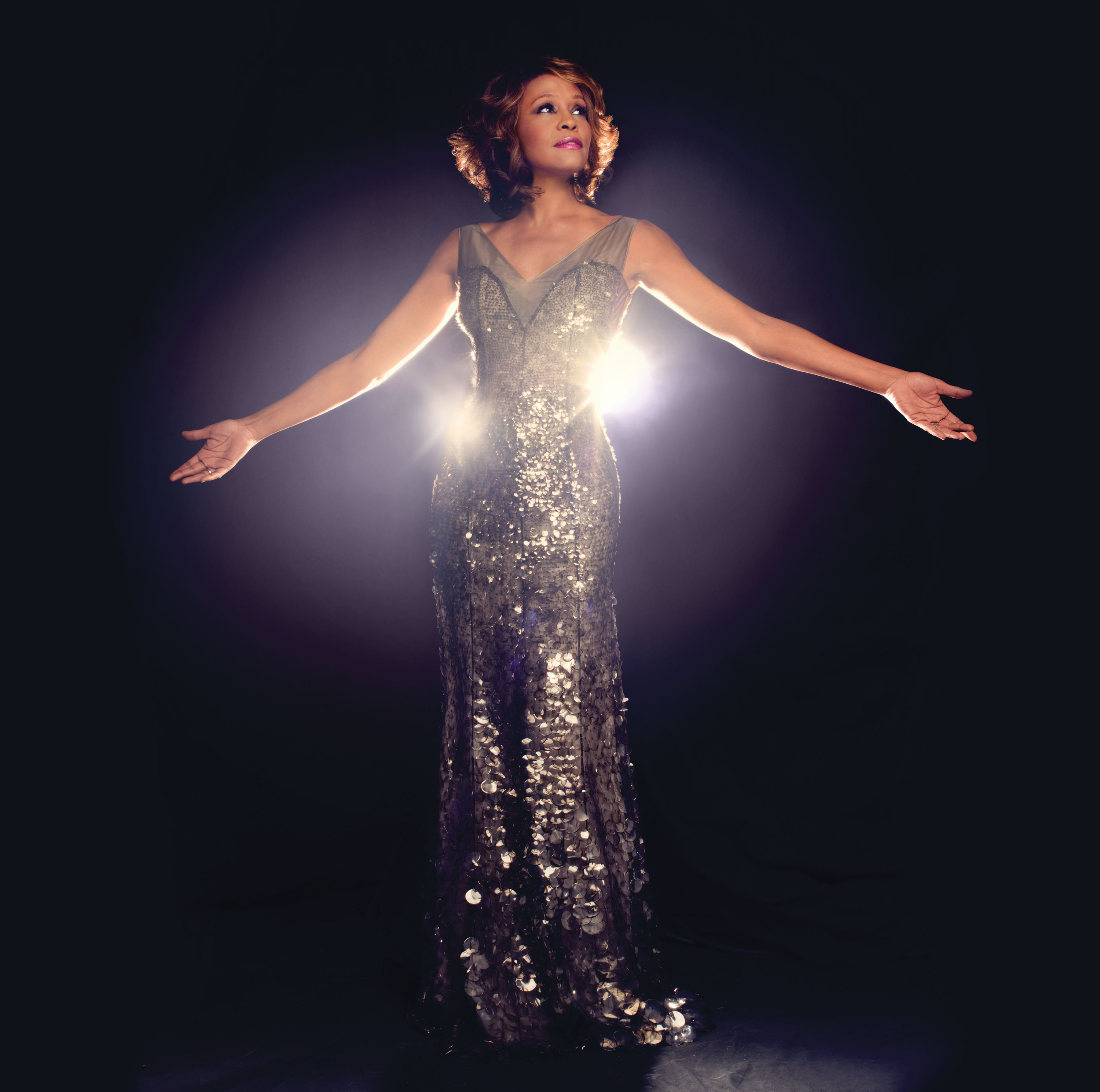 The New York Times Tries To Make Another Deceased Superstar Gay
No, Whitney Houston was not gay!
The mainstream media (MSM) is notorious for making all the stars and role models gay over decades of false reporting.   This is where the MSM really excels in the production of fake news.
They have this thing for making homosexuality cool and stylish, hip and in.
There are very specific reasons for this nonstop campaign to homosexualize American society that are way beyond the scope of this SOS.
To the point: the following 2 articles clearly demonstrate the MSM's penchant (and MO) for turning every celebrity into homosexual objects of the gay culture.
The first article was just published by The New York Times about Whitney Houston and is thoroughly deceptive, as usual.  Rumor is practically written as fact; innuendo is presented as truth.
The second article, posted below in its entirety, is an unusually candid piece written by Robin Crawford, who was perhaps Whitney Houston's closest friend ever.
After reading both, it ought to become clear that the MSM is ever in the rumor production industry, particularly where it concerns identifying superstars as gay.
The Millennium Report
September 30, 2017
---
Production of a Lifetime: Whitney Houston and Clive Davis
 By JACOB BERNSTEIN
The New York Times
Downstairs at the Beverly Hilton hotel on Feb. 11, 2012, black cars delivered celebrities, among them Serena Williams, Britney Spears and Gayle King, to Clive Davis's annual Grammys party. Upstairs in Room 434, the coroner's office tended to the body of his biggest star, Whitney Houston, who had been found dead in the bathtub earlier that day. Police investigators removed empty bottles of liquor while the wails of her daughter, Bobbi Kristina Brown, could be heard down the hall.
Chaka Khan later went on CNN and said Mr. Davis's decision to proceed with his party was an act of "complete insanity."
"She was a lonely voice," he said of that criticism a few weeks ago, sitting in his corner office at Sony's new headquarters near Madison Square Park in New York.
Mr. Davis, 85, is a legend in the music business. He signed Janis Joplin in 1967, turned Barry Manilow into a star in 1975 and orchestrated the reinvention of Aretha Franklin. Others he worked with over the years have included Patti Smith, Alicia Keys, Bruce Springsteen, Simon & Garfunkel, Lou Reed and Carly Simon.
But they were singer-songwriters perceived in the industry as being the architects of their own careers.
Ms. Houston was different.
Mr. Davis signed her in 1983 when she was just 19 years old, and he played an essential role on all but one album she recorded over the next 29 years.
He brought her songs and scouted producers. He introduced her at publicity events. He repeatedly extolled her supremacy over Mariah Carey.
At the peak of her life, she secured his place as an industry titan. In death, she haunts his legacy.
This past April, a laudatory documentary about him, "Clive Davis: The Soundtrack of Our Lives" (based on his own memoir and available next week on Apple Music), opened the Tribeca Festival. A great party was given at Radio City Music Hall. Jennifer Hudson sauntered through the crowd singing a medley of Ms. Houston's greatest hits.
Then came mixed reviews — and the debut at the festival of "Whitney: Can I Be Me," a contrasting documentary that casts Ms. Houston as a victim of the music business's most base inclinations. (It is currently airing on Showtime.)
Much like last year's Academy Award-winning documentary "O.J.: Made in America," it raises difficult questions about race and arrives at the conclusion that there was a psychological cost to being a black superstar whose image was created with the express purpose of maximum crossover.
Kenneth Reynolds, who worked at Arista, the label founded by Mr. Davis and on which Ms. Houston made her career, recounts how material that "was too black-sounding was sent back." Kirk Whalum, who played saxophone on several of Ms. Houston's tours, describes a woman who became devastated to learn that black people were calling her "White-ney" and a "sellout."
Mr. Davis isn't the principal villain in this other film.
There is much blame directed at Ms. Houston's mother, the gospel singer Cissy Houston, and various members of the Houston clan, who had been on her payroll for many years.
But, still.
Another powerful component of this documentary is the on-camera testimony of more than a half-dozen colleagues of Ms. Houston's, who say that the singer's spiral into addiction had as much to do with her sexuality as it did with race.
Ms. Houston's relationship with Robyn Crawford, an essential person in her camp from before Ms. Houston became famous until 1999, was the subject of speculation and gossip. Now, the narrative that the two were lovers had gained real currency, even without confirmation from Ms. Crawford.
Mr. Reynolds, who toured the country with Ms. Houston during the promotion of her debut album, described her lesbianism as "an open secret" at Arista during those early years.
"Every Little Step," a recent book by Ms. Houston's ex-husband, the R&B singer Bobby Brown, also takes the position that Ms. Houston's sexuality was part of her struggle. Her marriage to him, he suggests, gave her the ability to reclaim her blackness while holding on to a basic image of straightness.
"They couldn't let Whitney live the life she wanted to live; they insisted that she be perfect, that she be someone she wasn't," Mr. Brown writes. "That's why they wanted Robyn out."
Some people were circumspect about who "they" was. Mr. Brown wasn't. He named them: "Clive Davis and her family."
How Will I Know
"An artist can be extremely gifted and yet remain unsuccessful if he or she records the wrong music, or gets an image that confuses potential audiences." That's from "Clive: Inside the Music Business," Mr. Davis's 1974 memoir about his time at CBS Records.
Being out as lesbian or bisexual certainly would have confused audiences in 1985, said the actress and comedian Rosie O'Donnell, who knew Ms. Houston and Ms. Crawford socially and said she had "no doubt" they were together and that what they had "was real." (Ms. Crawford declined to speak for this article, and did not submit to an interview for "Whitney: Can I Be Me").
Back then, Ms. O'Donnell said, "There was no Ellen. There was no 'Will & Grace.' Lois Smith was my publicist, and she was Whitney's publicist. When I would go to a show or the Emmys with my girlfriend Kelly, Lois would literally sit between us. She wasn't doing it to be mean to Kelly. She was trying to protect me."
Among the first of Ms. Houston's contemporaries to come out was the country singer K.D. Lang, who declared she was a lesbian in 1992. A few months later, Melissa Etheridge followed suit.
Credit

Nathan Bajar for The New York Times
But it was another half a decade until Ellen DeGeneres and Ms. O'Donnell broke the news, and they waited until shortly before their television shows went off the air to do so.
That was how it happened back then with the biggest stars, if it happened at all. You did it when you had enough money to walk away from the machine, or you used a decline to propel yourself into a life of paid appearances at gay pride parades.
"Whitney was the first evidence I had that people were willing to acquiesce to whatever it was in order to hold on to an image that wouldn't offend, because at the time, it meant you wouldn't have a career in show business," Ms. O'Donnell said. "None."
The decision to come out was also hard for those in the music business who worked behind the scenes.
David Geffen, the veteran record label owner and manager, announced he was gay at an AIDS benefit in 1992. His friend Sandy Gallin, who managed Dolly Parton and Michael Jackson, followed in 1994, around the time the Rolling Stone co-founder Jann Wenner left his wife for a man.
Yet it wasn't until 2013 that Mr. Davis acknowledged what many had known for a while: that after two marriages and four children, he had a male partner.
The New York Times reviewer who panned his second memoir wrote: "Though we do hear about his failed first marriage, his second and its aftermath go M.I.A. for several hundred pages before he awkwardly cops to being 'bisexual' and in 'a strong monogamous relationship for the last seven years' with another man."
Step by Step
Mr. Davis's life is a story, and he's a dazzling character in it. It's his tinted glasses, snazzy suits and apparent fondness for telling tales again and again — life as a rolling press junket. That some of those stories do not track, are dated and appear false on their face matters little. He probably didn't wind up as a co-writer of Air Supply's "All Out of Love" by being principally concerned with the opinions of skeptics.
Most of Mr. Davis's contemporaries who became label heads started as music men. Mr. Davis is a former lawyer and his corporate sensibilities poked through the material he released, particularly at Arista.
When Aretha Franklin traded in the analog soul sound and distinctly political edge of her work at Atlantic for the consumerist, synthetic pop of Arista in 1979, The Washington Post described her first album there by saying "The queen of soul seems to be striving for a new role — the queen of sap." The effect was sad, but few could deny Mr. Davis had an ear.
Carly Simon also had a comeback with Arista. She adores Mr. Davis, who had some great advice for her over the years. But she also said, "His energy, his testosterone, all his hormones were ignited by having the biggest No. 1 records." She added: "He is on the side of the winner at all costs, and the cost can be very high. The cost can be somebody's career or somebody's innateness."
Mr. Davis grew up in the Crown Heights section of Brooklyn, where he was a member of the high school honors society, which was called Arista. While he was in college at New York University, his parents died in close succession. It was devastating, but the loss turned out to be propulsive.
"Life can change on a dime," he said.
After Harvard Law School, he worked at a law firm, then joined CBS Records (later Columbia) in 1960 as one of two in-house lawyers. At the time, its main business was classical music, Broadway cast albums and middle-of-the-road pop singers. But profits were dropping. Mr. Davis understood that the future was in rock 'n' roll. Within seven years, at 35, he was running the label.
At the Monterey Pop Festival in 1967, he heard Janis Joplin and described it as almost like finding religion. Yet when she came to Columbia's offices and suggested that they seal the deal with a trip to bed, Mr. Davis demurred.
In 1968 she finished her first album, and Mr. Davis thought that its single "Piece of My Heart" was too long and didn't repeat the chorus enough. He went into the studio and re-edited it for radio on his own. He played his version for Ms. Joplin and gently coaxed her into allowing the label to release it.
It went gold, the album sold more than a million copies, and the myth of the Great and Powerful Clive, a man with no musical training and supreme ears, was underway.
He was "devastated" when Joplin died in 1970. "Our fortunes were intertwined," he writes in his first memoir. It was a "terrible loss."
But it went beyond the personal. "It would be wrong to pretend I wasn't upset over the commercial loss as well," he adds in the memoir. "The music business is a business."
Over the next few years, CBS (now called Columbia) signed Santana; Earth, Wind & Fire; Blood, Sweat & Tears; and Liza Minnelli. Mr. Davis entered into a promotion and distribution deal with Philadelphia International, which moved the company into R&B and disco, with great success.
Then, a reckoning followed when a Newark federal grand jury investigation was convened to look into the practice of industry payola. The Internal Revenue Service obtained financial records that showed that quarterly promotion checks sent by Columbia to Philadelphia International had been used to illegally supply money and drugs to radio programmers.
Mr. Davis also ended up in a muddle in which a mafia-acquainted head of artist relations dummied up false expense reports, included one for $18,000 for the Plaza Hotel bar mitzvah of Mr. Davis's son Fred, billed as a party for Ms. Minnelli. Other violations included airfare for two of Mr. Davis's pet beagles.
Mr. Davis was charged with six counts of tax evasion and pleaded guilty to one count. He maintains that he did nothing wrong, besides relying on someone who went too far on his unknowing behalf. "It was a witch hunt," he said, and many agree.
Payola was never proven. But he was still fired.
In Fredric Dannen's 1990 book, '"Hit Men: Power Brokers and Fast Money Inside the Music Business," Arthur Taylor — who dismissed Mr. Davis from his job — explained that the cause of the firing was that Mr. Davis had been offered the opportunity to come clean on the expense account issues and responded with lies.
"There's something so strange about Clive Davis," said Mr. Dannen, speaking now. "He has had one of the most remarkable careers in the music business, and yet so much about it is tainted. Not just by the payola thing, but by his need for attention. It may be that Clive's greatest talent is his ability to distort reality."
In My Business
Determined to rebuild his reputation, Mr. Davis took over a small label called Bell Records in 1974 and renamed it Arista. He signed Patti Smith and Lou Reed, but his principal success in the early years came from middle-of-the-road singers.
Credit

Dave Hogan/Getty Images
Enter: Barry Manilow and Melissa Manchester, both of whom sold loads of albums at their peak, yet subsequently seemed to lose part of their souls, as Mr. Davis relentlessly molded their images and their music to his liking.
"We could not find a comfortable way to communicate," Ms. Manchester said. "As my albums progressed, I had to fight harder and harder to get a place for my songs, which was weird, because I'd come in thinking he liked what I did as a singer-songwriter, and he wanted me to be a vocalist for songs that I thought were rather bland and simply loud. He always wanted me to be current, and I always wanted to be timeless. It's a different way of looking at the same picture."
Mr. Manilow had similar issues. When he first started out, he wrote pop songs with contemplative lyrics about broken marriages. Then he met the label head who, Mr. Manilow said in a memoir, "looked more like a banker than a music man" and told him that his album was "nice" but needed hits. Mr. Davis started delivering him other people's songs to sing.
"I Write the Songs," despite the title, was one. Another was "Brandy," later changed to "Mandy." These cemented Mr. Manilow's status as the grieving straight guy who couldn't get over a lost love.
It was hard for Mr. Manilow to know what to think. He was a giant success, yet he was miserable. He wrote in his diary: "Why am I angry?"
In 1981, Mr. Manilow and Mr. Davis had a tense meeting. In it, Mr. Davis said, Mr. Manilow complained that he was turning into a milquetoast Andy Williams. Mr. Davis responded: "Well, if you were Irving Berlin, we would know it by now."
So Mr. Manilow left the label, although not before someone handled the rumors of him being gay by saying that he was living with a female production assistant named Linda Allen.
Then, his first album with RCA bombed, and he returned. Mr. Manilow finally came out in 2017, many years after returning to Mr. Davis's stable.
The sabbatical was fortuitous. "It helped him get a different perspective and cherish the partnership," Mr. Davis said.
"There's this eternal argument between the part of us that wants to be an artist and the part of us that wants to be a success," Ms. Simon said. "The success part often wins."
Same Script, Different Cast
Mr. Davis never liked being called a Svengali for what he did with Ms. Houston. He thought that sounded slithery. Still, it's hard to describe their collaboration without leaving that impression.
They met in 1983 at the behest of Gerry Griffith, who worked in Arista's A&R department.
Ms. Houston was born near housing projects in Newark. Her family moved to the more middle-class East Orange, N.J., when Cissy, Ms. Houston's mother and a backup singer for Elvis Presley and Aretha Franklin, began enjoying success.
As a child, Whitney sang gospel with the New Hope Baptist Choir. She was unsure of herself, with a tendency to sing in the back. Cissy had some ambivalence about whether her daughter should become an entertainer, but she nevertheless told her that if she was going to sing, she'd better step up.
By 16, she was singing with Cissy on Chaka Khan's disco masterpiece "Clouds." Whitney may not have known then what the bargain of fame would feel like, but she knew where she was headed. "I was always going to be a star," she later said.
So a showcase for Mr. Davis was set up.
Her performances that night were standards: "Home" from "The Wiz" and then "The Greatest Love of All."
"They were knockouts," Mr. Davis said. "She had the entire package."
Ms. Houston was beautiful. She had great power as a singer. But beyond that, he said, she had a level of self-control that was remarkable.
If she did not have great ambitions to become a songwriter (a thing critics subsequently used to discount her artistry), Ms. Houston knew exactly what she was singing about. When she did runs, it was usually because the lyrics called for it.
Mr. Davis's recollection is that he talked with Ms. Houston around that time about music, and she told him Lena Horne and Dionne Warwick (who was her cousin and already on Arista) were her favorite singers.
Later, Ms. Houston would say her favorites growing up were Aretha Franklin, Chaka Khan and Natalie Cole, which is a big difference. Who knows which version of the story is true. Ms. Houston, like Mr. Davis, was never the world's most reliable narrator.
Two weeks after Mr. Davis signed her, he went on "The Merv Griffin Show" and introduced his protégée to the world. She hadn't recorded a song yet, but that was how much he believed in her. (Also: He loved going on television.)
Making her debut album took nearly two years. Mr. Davis said the idea back then was to build her appeal in both the pop and the R&B markets, but Mr. Reynolds said there was never any question which one was more important.
"Arista was a pop-oriented label," Mr. Reynolds said. "That's what the staff knew and that's what Clive knew. That's what he did best — and he did it better than most record executives. There was no platform for Aretha Franklin's 'Ain't No Way' on Arista. They needed Aretha Franklin doing 'Who's Zoomin' Who?' and Whitney Houston doing 'Greatest Love of All' and Billy Ocean doing 'Caribbean Queen.' Because the bigger the pop record, the more money you could make."
And when "Whitney Houston" came out in 1985 and turned into the biggest-selling debut album in history, the principals involved did make money.
Three songs went No. 1 on the Hot 100. She won a Grammy in the pop category for "Saving All My Love for You" but lost in the R&B category for "You Give Good Love," a clear indication of the success of the appeal to white audiences.
By that time, Mr. Griffith, the man who found Ms. Houston, had quit his job working for Mr. Davis. "He only saw the big numbers. That was just his mind-set," Mr. Griffith said. "It's like hiring our current president to run a label. That's why I could not agree with everything he was doing. That's why I left." (Mr. Davis apparently felt more warmly about Mr. Griffith. He later hired him back.)
In 1987, Ms. Houston's follow-up arrived and the first four singles all hit No. 1, making her the first artist in history to have had seven consecutive chart toppers. "I said, 'Whitney, are you pinching yourself?' and she said 'Yeah, Clive, I'm pinching myself,'" Mr. Davis said.
It's a story he loves to tell, but the tale was abbreviated.
The reviews for the follow-up album were brutal. Jon Pareles, in The New York Times, said it smacked of corporate perfectionism. The Los Angeles Times's Robert Hilburn called it a "considerable disappointment."
Behind the scenes, Ms. Houston was dealing with a family who increasingly depended on her and whose appetites turned out to be nearly bottomless.
She made her father her manager and bought her mother a house. They had divorced after their daughter was famous. She was taught to freebase cocaine in the late 1980s by her brother Michael.
It was Robyn Crawford who went to Cissy Houston's house to say there was a problem with drugs.
Cissy, a Christian who still sang in church, had separate issues with the idea her daughter was gay. She wasn't open to staging an intervention with Ms. Crawford, and decided to deal with her daughter's problem on her own.
Mr. Davis seemed equally disinclined to address Ms. Houston's sexuality or what effect hiding it may be having on her happiness or psychological health.
He said he has "no idea" whether Ms. Houston was gay. "We never discussed it," he said, and went on to list the romances she'd supposedly had in the '80s with Jermaine Jackson and Eddie Murphy.
"Oh, nonsense," Mr. Dannen said. "Put that on the record. I remember going to a launch party for one of her albums when I was writing 'Hit Men.' It was all anybody could talk about. Clive didn't know? Of course he knew."
Rosie O'Donnell said: "For Clive Davis to claim ignorance about this is, I believe, a boldfaced lie."
When asked about this, Mr. Davis said that any implication he "orchestrated" a cover-up around Ms. Houston's sexuality or that he "did not want her to be herself" was "crazy."
"I'm telling the truth," he said. "Did I read that there was speculation? I did."
"There was never a discussion between me and Whitney about any kind of romantic relationship with Robyn," he said. "There was never an indication that there was." Mr. Davis added that he first became aware there was a drug problem sometime around 2000.
All the Man That I Need
In April 1989, Ms. Houston and Ms. Crawford attended the Soul Train Awards at the Shrine Auditorium in Los Angeles. When Houston's name was announced among the nominees for Best R&B/Urban Contemporary Single, female, a loud booing could be heard in the audience.
"I was there," said the producer Kenny Edmonds, known as Babyface. "We talked about it because we were all a little shocked. She was very upset."
That was the night she met Mr. Brown for the first time. He sat in front of her and also performed, gyrating on the stage while singing "My Prerogative," the song that had turned him into the spokesman for recalcitrant youth — the sort who were no longer playing her records.
Ms. Houston flirted with him a little, then invited him to her 26th birthday party in New Jersey. Ms. Houston and Mr. Davis also hired Babyface and his partner L.A. Reid to work on her third album, "I'm Your Baby Tonight."
"The irony is that if she was trying to go blacker, I don't know that we were the guys to go to," Mr. Edmonds said. "We were in the middle. But maybe that's why Clive called us in the first place."
In 1992, Ms. Houston and Mr. Brown were married in New Jersey.
The morning of the wedding, Mr. Brown walked into Ms. Houston's bedroom, he writes in his memoir, hoping "for a quickie" with his bride-to-be.
He found her "hunched over a bureau, doing a line of coke." So he joined in, thinking to himself what good fortune it was to have found someone like her. "She was classy and street at the same time," he writes. Then came the ceremony, where the maid of honor was Ms. Crawford.
By now, Ms. Houston was promoting what would become her biggest commercial vehicle yet, "The Bodyguard," a new movie she had just filmed with Kevin Costner.
It was to be a great event, America's black sweetheart and Hollywood's most famous white Republican (at least back then), falling in love on screen in what seemed like a marketing team's decision to build a movie around as many demographics as possible.
Thanks in large part to Ms. Houston's brilliant performance of Dolly Parton's "I Will Always Love You" for the film, the movie earned $411 million at the global box office.
Even the wedding to Mr. Brown became part of the film's promotion plan, as Ms. Houston submitted — with Ms. Crawford — to interviews with ABC News and USA Today, where they explained that they had not been lovers but were simply best friends.
"I think once she's married, she'll feel a lot more complete," Ms. Crawford said. "I think that'll be a self phase where she'll be doing something for her life."



Credit

Dan Callister/Getty Images
One might assume Ms. Crawford would have made an exit soon after the wedding. Instead, she remained for seven years as part of the management team, locked with Mr. Brown in what several people in "Whitney: Can I Be Me" describe as a battle for the ear of Ms. Houston. During that time, Mr. Davis receded somewhat from the picture.
Ms. Houston starred in films that grappled more directly with African-American issues but descended further into her own addiction. Whatever had led Ms. Houston to pick Mr. Brown, their addictions helped make it real. "It may have seemed dysfunctional, but that doesn't say anything about whether they loved each other," Mr. Edmonds said. "She loved him like crazy, and he loved her like crazy."
She suffered an overdose during the making of the 1995 film "Waiting to Exhale." Then she pulled out of big promotional appearances for "The Preacher's Wife" because of "throat issues."
Around that time, Ms. Houston gave a rare interview.
"Money doesn't make you happy," she said. "Fame certainly doesn't make you happy. People will tell you that who are famous. You've got to find the happiness within yourself. You've got to know who you are before you step into this business, because if you're trying to find it, you'll probably wind up being somebody else that you probably don't even like."
In 1997, Mr. Davis's patience ran out.
He wrote her a letter: "Dearest Whitney, you know my love for you goes beyond the professional nature of our relationship, which in and of itself is almost as long as the age you were when I met you. To put it succinctly, I am seriously concerned. I know that I have absolutely no right to reflect on anything but your professional recording career, so let me address that. You have not done a studio album in seven years. You have only recorded a total of seven pop songs during the last five years and those were chosen to integrate into the characters of two motion pictures. So insofar as your position as the number one contemporary recording artist in the world is concerned, you have been practically missing in action."
Soon enough, Houston was back in the studio, working on "My Love Is Your Love," an album that burst with collaborations with edgy producers like Missy Elliott, Lauryn Hill, Wyclef Jean and Rodney Jerkins, who delivered her a song about being in a messy marriage with a man who can't stop cheating on her.
It got some of the best reviews of her career, but the tour was another story. The problem wasn't the voice, but her marriage's increasingly Mr. and Mrs. Smith-like quality.
The situation finally broke Ms. Crawford, who determined it was time to quit the family business. She ultimately settled down with Lisa Hintelmann, a former magazine editor who ss the director of talent and entertainment partnerships at Audible.
Afterward, said Ms. Houston's former bodyguard David Roberts, speaking in "Whitney: Can I Be Me," Ms. Houston descended further.
Exhale
The following year, Burt Bacharach fired her from a performance at the Oscars when Houston began singing the wrong song during rehearsal. She abruptly pulled out of her performance at Mr. Davis's induction into the Rock & Roll Hall of Fame.
In September 2001, she popped onstage at a tribute concert for Michael Jackson, looking so thin that the sounds of people gasping could actually be heard throughout the arena.
Mr. Davis tried to help.
After the Oscars debacle, he invited her to come stay at his weekend home. He gently brought up her drug use. She told him she had it under control, that it was her business.
After the Michael Jackson show, he wrote her another letter begging her to get treatment, telling her how he'd seen her on television and cried. She never responded.
By then, Mr. Davis had been pushed out of Arista by his corporate higher-ups at Bertelsmann and was setting up another new label. That left Houston behind.
Her 2002 album tanked. She gave a disastrous interview to Diane Sawyer in which Ms. Houston explained, in a moment that became notorious, that she did not smoke crack. "Crack is cheap!" she said. "I make too much money to ever smoke crack."
She described Mr. Davis being removed at Arista as a tremendous source of pain. "That hurt," she said. "A lot."
They did reunite, and she got divorced and released an album, "I Look to You," with Mr. Davis once again listed as executive producer. But the combination of cocaine and years of heavy cigarette smoking had taken their toll. With her fortune diminishing and her family ever dependent on her, she agreed to stage a tour. It was a disaster.
Yet Mr. Davis was pleased to see Ms. Houston when she arrived in Los Angeles in 2012, the week of the Grammys. The way he remembers it, she seemed sober as they chatted by the pool at the Beverly Hills Hotel, where he was staying.
She told him that she had finally quit smoking and would be ready to record again that summer. She also said she was swimming daily.
But later that week, Ms. Houston went out for a night on the town with her daughter, Bobbi Kristina Brown, and left a nightclub with her leg bleeding, after an altercation with a woman she believed was making a move on Ray J, the man she was dating.
After she died, the coroner's report described some of the items in her hotel room: prescription drugs, empty liquor bottles and a metal spoon covered in white powder.
Mr. Davis did memorialize her at his Grammy event, the show that infamously went on no matter what, bringing Alicia Keys and Jennifer Hudson to the stage to perform some of Ms. Houston's songs.
Then he went to Newark for her funeral. In his eulogy, he rattled off all the record-breaking statistics of their 27-year collaboration, name checking five of her 11 No. 1 songs, five more Top 10 hits, four of her movies and one earth-shattering rendition of "The Star-Spangled Banner."
Once again, but not for the last time, he told the story about how he'd asked her in 1987 whether she was pinching herself at her success.
Ms. Crawford didn't speak that day. Instead, she published a remembrance on Esquire's website. It left a lot out.
But she did include her diagnosis of what happened to Whitney Houston. "The record company, the band members, her family, her friends, me — she fed everybody," she wrote. "Deep down inside that's what made her tired."
---
Whitney Elizabeth Houston, 1963-2012
A look back at the star from one of her closest friends
_
I met her when she was 16. It was at a summer job. I was working at a community center in East Orange, New Jersey, and she was working just like the rest of us. She was there to work. She introduced herself as "Whitney Elizabeth Houston," and I knew right away she was special. Not a lot of people introduced themselves with their middle names back then. She had peachy colored skin and she didn't look like anyone I'd ever met in East Orange, New Jersey.
She was nothing like the Whitney Houston she became but at the same time she was already there. She knew, and so did everyone around her. She was doing shows in Manhattan with her mother, and she'd change her clothes in the car and get on stage and do her thing. She hadn't signed her contract yet. But she was modeling for Wilhelmina because she was discovered on the street. She was walking in front of Carnegie Hall and someone walked up to her and said, "There's a modeling agency upstairs that's looking for someone just like you." She walked upstairs and they signed her. That's what it was like, that's what she gave off. She looked like an angel. When my mother first met her, she laughed and said, "You look like an angel, but I know you're not." And she wasn't. But she looked like one.
She chose the life she lived, and she chose it from the beginning. She knew the life better than anyone. Her mother was Cissy Houston, and she had been on the road with Dionne Warwick. She got her chops singing in church, and her mother said to her, "You know, you can always sing for free. You can always sing in church. You don't have to choose the professional life." But she chose because she'd been chosen. Some people sing just because. She was never like that. She had to put on her gear. She knew it was going to be a job and that's how she treated it. Once she committed to something, she finished it. Not long after I met her, she said, "Stick with me, and I'll take you around the world." She always knew where she was headed.
And we went around the world. I was her assistant and then her executive assistant and then her creative director. I was her point person for the day-to-day. I traveled all around the world first-class and anyone who ever worked for her will tell you her checks never bounced. You knew she was going to take care of you. She wasn't going to be in a five-star hotel while you were in a two. I flew the Concorde the way some people ride the bus. She shared the fruits, and she changed a lot of lives. The record company, the band members, her family, her friends, me — she fed everybody. Deep down inside that's what made her tired.
It was never easy. She never left anything undone. But it was hard. The Bodyguard was great when it was done, but it was a lot of work. She did the movie, she did the music, she did everything — and when she was done, she was done. She nailed it. The music supervisor brought her Linda Ronstadt's version of "I Will Always Love You" way before Kevin Costner brought Dolly Parton's version — and she always knew what she could do with it. So when Kevin came in and played it for her and told her he wanted her to sing it for the movie, she said, "Fine." She wasn't much for showing off what she had, except when she had to.
I always compare her performance of that song with a great athlete hitting his peak — with Michael Jordan in the playoffs. It was the absolute pinnacle of what she could do, of what anyone could do — and then she had to keep on doing it. Everybody wanted to hear her sing that song, and so she sang it. It didn't matter whether she had a cold, or wasn't in good voice; she had to deliver it, and she had it arranged so she could deliver every last note. And even if the note wasn't there, the feeling was. A lot of her songs were like that. They were a lot to deliver, but she delivered them every note, every time.
It's so strange that she died when she did. February was her month. Her first album was released on Valentine's Day, right around the time of the Grammys, right around the time of Clive Davis's party. It was an orchestrated thing. She was Clive's girl, his great discovery. And she died right before Valentine's Day, right before the Grammys, right before Clive's party. Of course, she was going. I don't know if she was singing, I don't know what kind of pressure she was putting on herself. But she was going, that's for damned sure.
People thought they had to protect her. She hated that. And that's what people don't understand: She was always the one doing the driving. Someone just called and told me that the family kept Whitney from seeing her. Nobody kept Whitney from doing anything. She did what she wanted to do. When people left her or were told to leave, they could never believe that Whitney would never call them — but she never did. She was working hard to keep herself together, and I think she felt that if she admitted any feeling of sadness or weakness she would crumble. One time, back when we were young, we were out, we were partying, and I said, "Listen, I have to go. I'm tired. I can't make it." And she looked at me with her eyes wide and said, "I've got to make it."
And that was Whitney. She could not pick up the phone, and that meant it was too painful. I have never spoken about her until now. And she knew I wouldn't. She was a loyal friend, and she knew I was never going to be disloyal to her. I was never going to betray her. Now I can't believe that I'm never going to hug her or hear her laughter again. I loved her laughter, and that's what I miss most, that's what I miss already.
I'm trying not to think of the end. I'm trying not to listen to all the reports. All these people talking about drugs — well, a lot of people take drugs, and they're still around. Whitney isn't, because you never know the way the wind blows. I just hope that she wasn't in pain and that she hadn't lost hope. She gave so much to so many people; I hope that she felt loved in return. She was the action, for such a long time. She's out of the action now. I hope she can finally rest.
—as told to Tom Junod
___
http://www.esquire.com/entertainment/music/a12753/whitney-houston-6654718/