PEDOGATE: Downright Dangerous To Be Young And A Beautiful Model
Model who was 'drugged and kidnapped to be sold as sex slave' recalls  terror
by Emily Saul
New York Post
The British model held captive for six days as fiends tried to sell her as a sex slave described her terrifying ordeal to reporters Sunday, including how she woke up bound and gagged in a bag in the trunk of a car.
"I feared for my life second by second, minute by minute, hour by hour," Chloe Ayling, 20, told Britain's Telegraph newspaper Sunday.
Ayling told cops in excruciating detail how she was drugged, handcuffed and stuffed in a bag in "the coffin of a car" after being lured to a fake photo shoot in an empty shop in Milan, Italy, last month.
"A person wearing black gloves came from behind and put one hand on my neck and one on my mouth to stop me from screaming," she told police, according to the Telegraph.
"A second person wearing a black balaclava gave me an injection in my right forearm. I think I lost consciousness. When I woke up, I was wearing a pink bodysuit and the socks I am wearing now."
The model had been injected with ketamine, a tranquilizer used by veterinarians to subdue large animals such as horses or cows, according to authorities.
Ayling told police that when she came to, "I realized I was in the coffin of a car, my ankles and wrists handcuffed, with a black tape covering my mouth, inside a bag where there was just a small hole in the zipper that allowed me to breathe," the British newspaper The Sun reported.
She said that despite the tape on her mouth, her captors had to pull the car over about 10 times during her three-hour nightmare ride "because I kept on complaining and moving inside the bag," the Sun reported.
Ayling told cops that one of her kidnappers would from time to time throw sparkling water at her from a bottle, according to the Sun.
She was eventually driven to a rented farmhouse in a remote location near Turin, about 120 miles from Milan.
Two of her kidnappers "tied my feet and hands to a chest. I was forced to sleep on the floor in a sleeping bag," she said.
"They watched me," she added. "They stopped me from fleeing and they threatened to kill me if I did."
Prosecutors have said the model spent the next six days chained to a chest of drawers in a bedroom.
One of the plot's masterminds was Lukasz Pawel Herba, a Polish national with ties to the shadowy underground network the Black Death, according to officials.
Ayling has said she met Herba months earlier, at a photo shoot that fell through. She said Herba told her during the kidnapping that he and his cohorts had raked in about $17 million in the past five years selling desirable women online to bidders around the Middle East, according to the Sun.
He "explained to me that all the girls are destined for the Arab countries," she added.
"When the buyer gets tired of the girl bought by auction, [they] can give them to other people, and when it is no longer of interest they are to become a 'tiger meal.' "
Though her captors originally attempted to sell her on the "dark Web," starting the auction at 353,000 bitcoin, they purportedly switched gears after she revealed that she had a 2-year-old child. The Black Death group's in-house "rules exclude kidnapping mothers," according to news reports.
The kidnappers told Ayling that her abduction was a "mistake," authorities have said.
Her captors then contacted Ayling's modeling agency and attempted to negotiate a $300,000 ransom for her.
She was eventually dumped outside the British Consulate in Milan on July 17 after Italian authorities worked with her modeling agency to negotiate her release for $60,000.
That sum was never paid, and Herba, 30, was arrested in the process of releasing her. Her other captors remain at large.
Ayling's Italian lawyer, Francesco Pesce, said his client displayed exemplary bravery as she escorted police to the house where she was kept captive.
"She shed a tear. She was so brave," he told the Telegraph. "She is such a young girl to have been subjected to such an ordeal, she must have suffered so much.
"It must have been terrifying to be alone in this house, being locked up by strangers in the middle of nowhere," the lawyer added. "She was told she was going to be sold. It was scary."
Ayling added to the Telegraph from her UK home, "I am incredibly grateful to the Italian and UK authorities for all they have done to secure my safe release.
"I've been through a terrifying experience. I have just arrived home after four weeks and haven't had time to gather my thoughts. I am not at liberty to say anything further until I have been debriefed by the UK police.''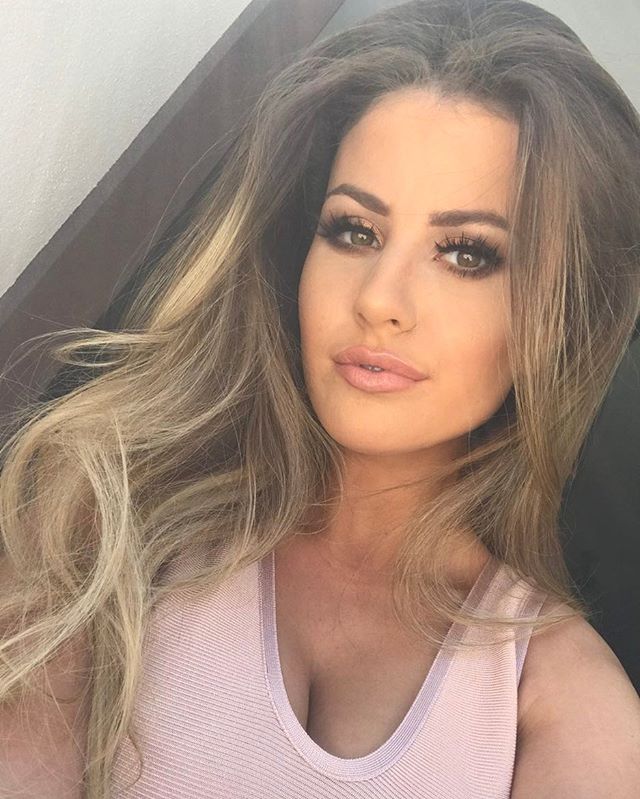 ___
http://nypost.com/2017/08/06/kidnapped-model-recalls-6-days-of-terror/