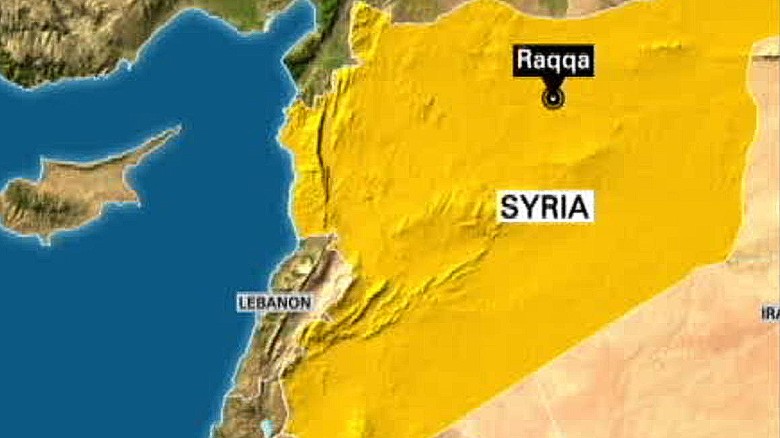 ACT OF WAR: Why is a U.S. F/A-18E Super Hornet shooting down a Syrian warplane near Raqqa?
U.S-Led Coalition Shoots Down Syrian Warplane
ZeroHedge.com
Update: The US military's CENTCOM has confirmed that a US Super Hornet fighter jet shot down the Syrian aircraft.
* * *
U.S. Central Command issued a statement saying the plane was downed "in collective self-defense of Coalition-partnered forces," identified as fighters of the Syrian Democratic Forces near Tabqah, according to Reuters.
***
The US-led, so-called anti-terrorist, coalition has reportedly shot down a Syrian government forces aircraft. Reuters reports the Syrian Arab Army announced that the aircraft was brought down in the southern Raqqa countryside, while it was engaging a fleeing ISIS convoy. The pilot remains missing.
SyAAF Su-22 was lost in #Rasafa area while striking #ISIS positions

— Within Syria (@WithinSyriaBlog) June 18, 2017
Statement issued by the Syrian General Command of the Army and Armed Forces
The International Alliance (IAAF) this afternoon called for the targeting of one of our fighter jets in the Rusafa area in the southern Rifqa district while carrying out a combat mission against an organization calling on the terrorist in the area, which led to the plane crash and the loss of the pilot.

This blatant attack confirms beyond doubt the reality of the US position supporting terrorism, which aims to try to influence the ability of the Syrian Arab army the only effective force with its allies that exercise their legitimate right to fight terrorism throughout the territory of the homeland, especially as this attack comes at a time that achieves In which the Syrian Arab Army and its allies made clear progress in fighting the organization calling on the terrorist who is being defeated in the Syrian desert on more than one direction.

It also affirms the existing coordination between the United States of America and the organization of the terrorist advocate, and exposes the malicious intentions of the United States of America in the management and investment of terrorism to achieve its objectives in passing the American Zionist project in the region.

The General Command of the Army and the Armed Forces, warning of the serious consequences of this blatant attack on counterterrorism efforts, affirms that such attacks will not discourage them from their determination and determination to continue the war against the terrorist organizations and groups associated with them and restore security and stability to all the territory of the Syrian Arab Republic.

Damascus, 18 June 2017
General Command of the Army and Armed Forces
Freelance Journalist Alaa Ebrahim reports the aircraft was engaging a fleeing ISIS convoy…
#Syria army: #US-led coalition shoots down1of our fighter jets that was engaging a fleeing #ISIL convey in Rusafah 30km southeast of Araqqa

— Alaa Ebrahim (@Alaa_Ebrahim_tv) June 18, 2017
Which comes just days after US military reported watched as ISIS escaped from Raqqa.
___
http://www.zerohedge.com/news/2017-06-18/us-led-coalition-shoots-down-syrian-warplane