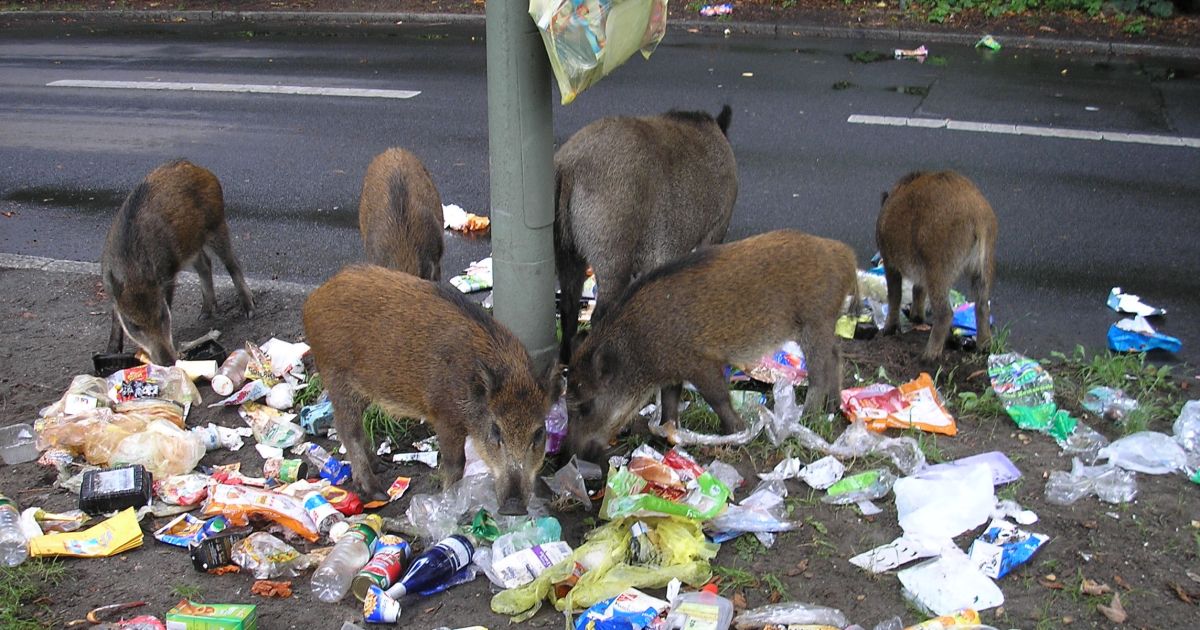 Trash-Strewn Rome Besieged by Wild Boars; Man Dies in Tragedy
By Heat Street Staff
Wild boar are taking over Rome, attracted to the Italian capital by mounds of rotting rubbish.
In March, a 49-year-old man was killed when his scooter crashed into a hungry boar prowling the city's streets. Last month a family of boar invaded an elementary school's garden hunting for food. And a massive boar was recently caught on video running in traffic near the Vatican.
Italy's boar population has rocketed to an estimated 1 million after a bigger, fast-breeding type was imported from Eastern Europe in recent years for hunting. A boar can now fetch 500 euros (about $550) on the open market.
But the downside of the population explosion of these omnivores is becoming obvious, as they spend more time in the metropolis in search of ways to sate their rapacious appetite.
Other European cities including Berlin have experienced similar problems with boar, as the picture above shows.
Rome's rubbish problem is the result of mayor Raggi's struggle to continue maintenance contracts which were suspended following a corruption investigation
"These animals are being drawn into the city by the smell of food rotting in the sun," said Stefano Zerbi, a spokesman for Codacons, a consumer group that complained about the recent scooter death to magistrates investigating the tragedy.
And Massimiliano Tonelli, a founder of the 'Rome is Disgusting' blog, said: "Rome's always been surrounded by boar, but they are coming into town as rubbish collection worsens and the city gets dirtier."
Seagulls, mice and snakes are also said to be on the rise in Rome.
"Social media is full of videos of these animals, which are seen by Romans as a symbol of the city losing control and of nature — a dangerous nature which thrives on decay — retaking Rome," Mr Tonelli added.
___
http://heatst.com/world/rome-besieged-by-wild-boar-man-dies-in-tragedy/