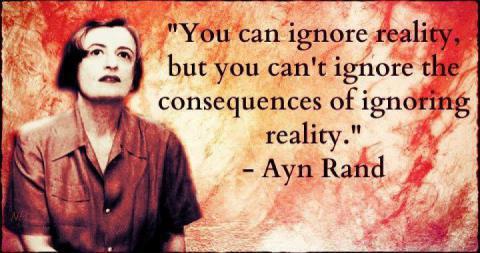 The Deep Pacific Ocean Is Broken/Dead
Devoid Of Life For Thousands Of Miles, Where It Used To Be Filled With Life, Tide Pools From Mexico To BC Sterilized, Devoid Of 99 Percent Of What Used To Be There
A Green Road Journal
Quotes From Famous People About Nuclear Energy And Radiation Dangers
The fact is that radiation from Fukushima is still POURING out a high level radiation poisonous river into the Pacific ocean, both in the air, the water and the groundwater. It has been pouring out since 3/11, from multiple broken open reactors. The nuclear industry experts are preying on public ignorance when they say no one died and there is no effect on the ocean or the rest of the world, because, they says it is all 'diluted'.
Japan Radioactive Iodine 131 In Sewage Sludge Levels RISING Since March 2011 To Present
Gamma rays induce DNA damage and oxidative stress associated with impaired growth and reproduction in the copepod Tigriopus japonicus
He also reported that the paint color on his boat was affected by some unknown chemical or substance in the ocean, which has never happened before. He has sailed all around the world and his boat has never been affected like this before. What is in the water that is causing this? Why is no one studying this?
He also talked about his experience of sailing through the 3,000 mile long Japanese garbage zone that extends from Japan to close to California, where nothing lives and no fish or birds are visible. Normally, any piece of trash or debris floating in the ocean is a life filled island, full of life both above and below water, with birds above and fish below it, and seaweed hanging from it. This story was also featured in major news outlets, so it is not some wild conspiracy theory, as the pro nuclear apologists like to claim:
US 1986-1988 IMPORTED FOOD SURVEY DATA ON ELEVATED LEVELS OF CHERNOBYL CESIUM CS-137 PEAK ANALYSIS; via @AGreenRoad
Radioactive Seaweed Found With 40,000,000 Bq – Seaweed Put Into Many Food Products
The sick and dying sea animals and die offs of numerous species, plus the the lack of animals on the coast of the Pacific sea shores are silent testimony to the deadly avalanche of toxicity that is advancing through the Pacific ocean towards California. It is moving slowly, like a silent, invisible deadly glacier. What happens when it reaches the Pacific coast? Could it wipe out all life when it reaches the west coast of California? Will it even be detectable, or will it be diluted by the time it arrives?
Fukushima is not in cold shut down. It was destroyed by the 9.0 earthquake, not the tsunami, as the nuclear industry is reporting. The Fukushima mega nuclear disaster is getting worse and going downhill fast. The Fukushima mega nuclear disaster is just starting.
Steam has been coming up from the ground and out/through unit #3 all the way up to today, starting from 3/11 on an irregular but continuous basis, from then until now. Multiple coriums melted down either into the basements and/or into the ground, and are now poisoning the groundwater. There are multiple locations on the Fukushima site with radiation levels above 10 Sieverts per hour, which is enough to kill anyone getting close.
This poisoned groundwater moves into the ocean at a rate of at least 400 tons a day, and it is highly radioactive plus deadly. There is no end to this avalanche POURING highly radioactive water into the ocean, and no plan to stop it. It has been happening since 3/11, with no let up. TEPCO admitted to this, so there is no dispute about it.
2,300,000 Bq/m3 of all β nuclide detected in drain connected to the Pacific after Typhoon / Highest reading ever
There is a huge 'death zone' radioactive river pouring out of Fukushima and no one is studying the effect of both the initial accident, this 400 tons a day 'leak', the huge garbage plume and the effects of both the chemicals, oil, and radiation on ocean creature life, much less the effects of Fukushima on human beings and animals such as seals, whales, polar bears and more.
As some percentage of the algae die in massive numbers from radiation effects, they fall to the ocean bottom, potentially causing massive effects on the oxygen content of the bottom layer of ocean, plus a reduction in oxygen production in the top layer of ocean. This issue also deserves study by scientists.
On top of all of these things and more, humanity all around the world is just waiting for the 8-10 year time clock to run out, which is when the plutonium and all of the other cancer causing Fukushima nuclear time bombs will be triggered.
Fukushima Plutonium Detected In Lithuania – Toxicity Of Plutonium Scientific Animal Studies
Santa Susana Sodium Reactor In Los Angeles California Nuclear Plant Meltdown; Completely Covered Up And Worse Than Three Mile Island; via @AGreenRoad
Some strange things are happening that people never see, such as dead oarfish, conjoined whales, saber toothed whales and dissolving starfish all the way from Mexico to Alaska;
2011 – 2015 Mass Die Off Of Sea Stars, Starfish, Chitons, Abalone, Mussels, Sun Stars, Salmon In Pacific Ocean, S. California To Alaska; via @AGreenRoad
Seals, Walruses, Polar Bears And Fish ARE Suffering From Fukushima Radiation Caused Effects; via A Green Road
70% Of All Sea Lions Dying In California; Fukushima Radiation The Cause via @AGreenRoad
ANIMALS AND LOW LEVEL RADIATION EFFECTS
The Deep Pacific Ocean Is Broken/Dead; Devoid Of Life For Thousands Of Miles, Where It Used To Be Filled With Life, Tide Pools From Mexico To BC Sterilized, Devoid Of 99 Percent Of What Used To Be There
http://www.agreenroadjournal.com/2013/10/the-deep-pacific-ocean-is-brokendead.html