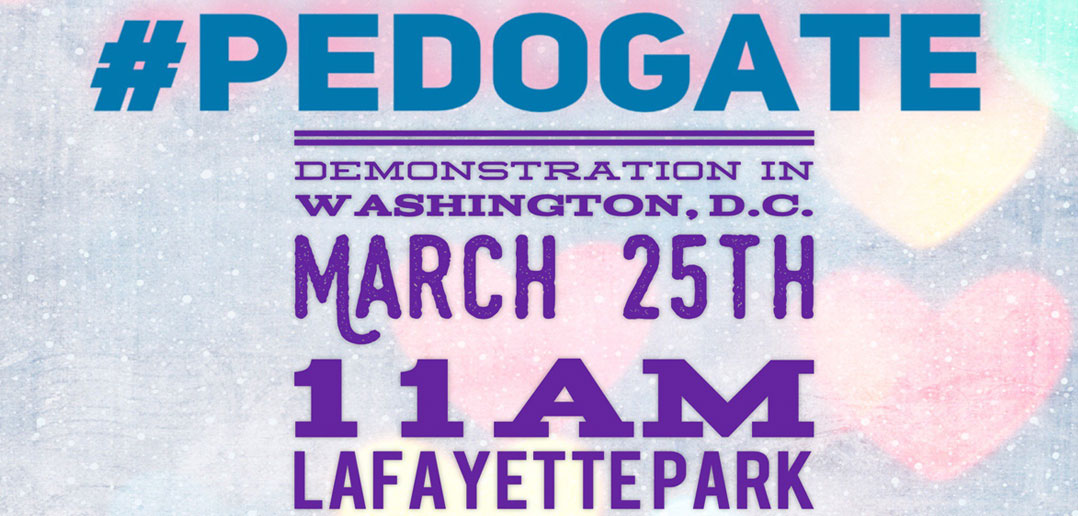 P E D O G A T E
A Global, Government-Protected, Child Trafficking & Exploitation Operation
PEDOGATE: A Global Crime Syndicate Much Bigger Than Pizzagate (Must View Video)

SOTN Editor's Note:
The following "Special Report" on Pizzagate and Pedogate closely follows the same narrative presented in the video posted below.  PIZZAGATE: A Special Report on the Washington, D.C. Pedophilia Scandal (Must Read Exposé)
Every serious Pizzagate / Pedogate researcher and investigator ought to read and view, respectively, these two critical research projects.  Likewise, those who are uninitiated in the greatest pedophilia scandal EVER to hit Washington DC can quickly bring themselves up to speed by reading the preceding extended essay and watching the following video.
http://www.youtube.com/watch?v=Dgh0xLWgA0w
Please endeavor to disseminate this essential information far and wide before the Pedogate Protest in Washington, D.C. on March 25th at 11:00 AM.

Thank you for your efforts to protect the children of America, as well as to save the millions around the world who have become victims of Pedogate.  Truly, it does not get any more serious than this global scourge currently happening in communities everywhere.
The Pizzagate/Pedogate perpetrators must be arrested post haste and prosecuted to the fullest extent of the law.  So, let's get busy!
State of the Nation
March 11, 2017
___
http://www.youtube.com/watch?v=Dgh0xLWgA0w