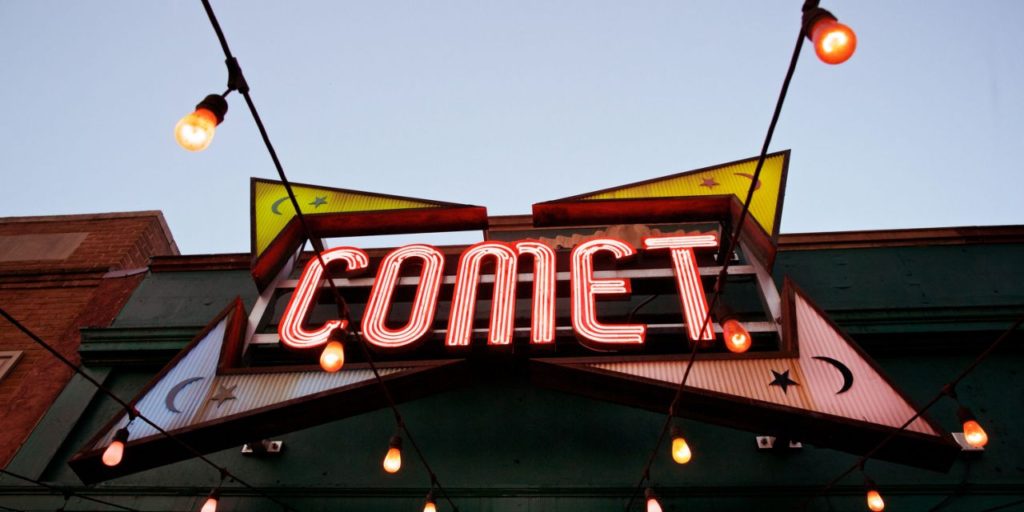 Esquire Publishes A Ridiculous Pizzagate Hit Piece–Their fake news below exposes their agenda
~~~~~~~~~~~~~~~~~~~~~~~~~~~~~~~~~~~~~~~~~~~~~~~~~~~~~~~~~~~~~~~~~~~~
Even the Pizzagate Suspect No Longer Believes the Conspiracy Theory
Michael Sebastian
Esquire
The malicious spread of fake news online had very real consequences on Sunday, when a 28-year-old North Carolina man-inspired by an outrageous conspiracy theory known as "Pizzagate"-walked into a popular Washington, D.C. pizzeria and fired several shots from an AR-15. Thankfully, no one was hurt and the man was taken into custody about 45 minutes later, but the incident underscores the very real threat of fake news.
Here's everything we know as of now:
What the hell is Pizzagate?
It all started in early November, when Clinton campaign manager John Podesta's email was hacked and the messages were published by Wikileaks. One of the emails, according to The New York Times, was between Podesta and James Alefantis, the owner of D.C.'s Comet Ping Pong. The message discussed Alefantis hosting a possible fundraiser for Clinton.
Users of the website 4Chan began speculating about the links between Comet Ping Pong and the Democratic Party, according to the BBC, with one particularly vile connection burbling to the surface: the pizzeria is the headquarters of a child trafficking ring led by Clinton and Podesta.
Seriously?
Yes. The conspiracy theory that prominent members of the Democratic Party are somehow involved in a global child-trafficking ring took root on far-right conservative websites. According to the BBC, the conspiracy theory linking this very false theory to Comet kicked around 4Chan until someone posted a long document with "evidence" to an alt-right section of Reddit several days before the U.S. election. The alt right is a fringe group of far-right extremists-comprised, mostly, of white supremacists and old-fashioned racists-who share their views and various forms of propaganda online.
Also, the nation of Turkey is involved in the spread of Pizzagate.
Around mid-November, the BBC explained, a pro-government media outlet in Turkey started tweeting the conspiracy theory using the hashtag #pizzagate. The reason, according to The Daily Dot, is that supporters of Turkish President Recep Tayyip Erdogan were trying to accuse opponents of hypocrisy. An actual child-abuse scandal had rocked a foundation connected to the Turkish government, and Erdogan's supporters were asking why people weren't also outraged over Pizzagate. In other words, it was meant as a distraction.
How does this involve ping-pong?
The 120-seat restaurant opened in D.C. 10 years ago and, according to The New York Times, is considered a kid-friendly place, with ping-pong tables and craft rooms. It's also played host to concerts by local musicians, including the band Fugazi.
Comet Ping Pong's owner, James Alefantis, 42, is an artist and D.C.-native who was a Clinton supporter but had never meant her, according to the Times. Alefantis has prominent friends in the Democratic party. Tony Podesta, brother of John Podesta, frequents the restaurant.
Alefantis was also in a relationship with David Brock, the founder of the website Media Matters for America. The Times described Brock as "a provocative former right-wing journalist who became an outspoken advocate for Mrs. Clinton."
The restaurant's staff and customers have come under frequent assault online because of this nonsense.
_
As fake news stories on far-right conservative blogs began to pile up and spread on Twitter, Reddit, and Facebook, the Facebook page and Instagram feed of Comet Ping Pong began filling up with comments to the tune of "we're on to you." It quickly spiraled out of control, with threatening messages pouring through. "I will kill you personally," one message read, according to the Times.
Alefantis and his staff of 40 people received threatening phone calls and text messages. Photos of customers' children posted online were taken and used in articles as evidence of the child-abuse ring. Many of those customers, the Times noted, hired lawyers to have the pictures removed.
As the threats mounted-including one person who showed up at the restaurant to investigate for himself-Alefantis contacted local police as well as the FBI. He also got in touch with Twitter, Facebook and Reddit in an effort to remove the posts and stories about the conspiracy theory.
None of it worked. The social media posts, texts and phone calls continue to mount.
The situation finally boiled over into real violence.
_
On the afternoon of Sunday, December 4, 28-year-old Edgar Maddison Welch, of Salisbury, North Carolina, walked through the front door of Comet Ping Pong and pointed an assault rifle in the direction of an employee, according to the Associated Press. The employee fled and called police, but Welch fired his gun, possibly striking the walls, door, and a computer. No one was hurt.
Police surrounded the pizzeria, according to The Washington Post, which said Welch emerged about 45 minutes later, his hands in the air, to surrender to authorities. He told police he'd gone to the restaurant to "self-investigate" reports of the child-trafficking ring. He was carrying a Colt AR-15 rifle, a Colt .38 handgun, a shotgun and a folding knife. Police charged him with assault with a dangerous weapon, other weapons offenses and destruction of property.
http://twitter.com/lucienzeigler/status/805532951001894912?ref_src=twsrc%5Etfw
 Last month, Welch allegedly drove his Buick LeSabre into a teenage pedestrian in North Carolina,
according to Slate
. The 13-year-old "suffered head, torso, and leg injuries,
WBTV reported
. Welch stayed at the scene until police arrived, WBTV added, although a witness said it appeared Welch didn't try to avoid striking the pedestrian.
In a statement after the incident at Comet, Alefantis called out the dangers of fake news. "What happened today demonstrates that promoting false and reckless conspiracy theories comes with consequences," he said. "I hope that those involved in fanning these flames will take a moment to contemplate what happened here today, and stop promoting these falsehoods right away."
And now, even the suspect allegedly lost faith in the conspiracy theory.
The Pizzagate gunman surrendered when he discovered Pizzagate was a lie. https://t.co/S4mTbFgS1M pic.twitter.com/chdJCuaN5c

— Matt Pearce 🦅 (@mattdpearce) December 5, 2016
But that hasn't stopped someone close to Trump from inflaming the situation.
_
Shortly after the incident, Michael Flynn, Jr., the son of Trump's national security advisor Ret. Lt. Gen. Michael Flynn, tweeted his support of the conspiracy theory:
http://twitter.com/mflynnJR/status/805611056009768960?ref_src=twsrc%5Etfw
The story Michael Jr. shared on Twitter suggests Welch's actions were meant as a "false flag" and will now be leveraged to push for censorship of independent media, according to Politico.
Michael Jr. isn't just Flynn's son, he's is chief of staff and, according to The Washington Post, his closest adviser. But he might be taking after his dad in spreading baseless rumors. The elder Flynn, who led chants of "lock her up" at the Republican National Convention, tweeted a link to a fake news story claiming police in New York had found a link between Clinton, her staff and the child-sex ring.
The Associated Press contributed to this report.
___
http://www.yahoo.com/news/even-pizzagate-suspect-no-longer-174519733.html