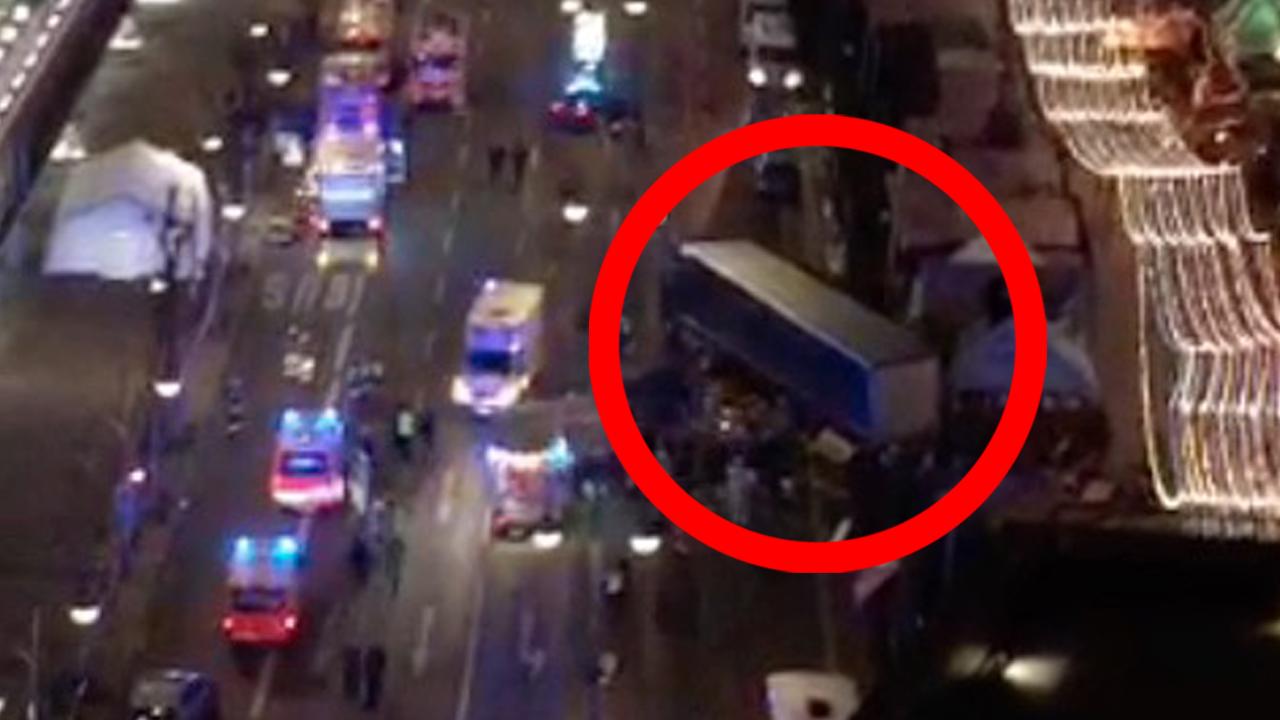 BERLIN TERROR ATTACK: Angela Merkel was WARNED of Christmas massacre just WEEKS ago
GERMAN officials were warned that terrorists were planning to attack Christmas markets – just weeks before tonight's horrific attack in Berlin.
At least nine people have been killed after a lorry ploughed into a festive market in the German capital – with more than 50 others injured.Last month, the US counter-terror experts warned of a "heightened risk of terror attacks" at events in Europe marking the Christian holiday.The US State Department said it had "credible information" that jihadists were planning attacks on the continent over the Christmas season.
The department specifically warned American travellers to exercise caution at "holiday festivals, events and outdoor markets".European intelligence services were also aware of the threat of possible attacks across the continent in the run-up to Christmas.The Foreign Office told British travellers to Germany to "remain vigilant" at "Christmas markets and other major events that might attract large crowds".

GETTY – At least nine people have been killed in the Berlin terror attack
BERLIN TERROR: 'NINE' dead as truck crashed into crowd at Christmas market
Mon, December 19, 2016
A truck has crashed into a Christmas market in Berlin killing at least 'NINE", reports say

GETTY – The US State Department recently warned of Christmas market attacks
A UK security source recently told the Mirror that festive markets and shopping centres could be in the sights of Islamic State militants.They said: "The entire continent is vulnerable to attack as we have seen in France, Germany and Belgium but particularly in the run-up to Christmas."It is a Christian period of festivities, bringing together large crowds of soft target civilians and will attract attention from those who wish to inflict harm."

GETTY – A man believed to be the driver of the truck has been arrested
It is understood tonight's incident took place at a market outside the landmark Kaiser Wilhelm Memorial Church.Police spokesman Winfried Wenzel told ZDF public television that a man believed to be the driver of the truck had been arrested near the scene.Briton Emma Rushton, who was in the market, saw the lorry rush past her at speed and said it could not have been an accident.

GETTY – Police have urged people to stay at home and not spread rumours
There was no way that it could have come off the road
The tourist said she only missed being caught in the chaos because she had climbed up some steps to take a seat.She added: "It was not an accident. It was going 40mph, it was in the middle of the market."There was no way that it could have come off the road and it showed no signs of slowing down."

GETTY – The Foreign Office is 'urgently investigating' the attack
Police tweeted to urge people to stay at home and refrain from spreading rumours, adding that officers were working at full speed.Julian King, European Commissioner for the security union, tweeted: "My thoughts are with all those affected and their families in Berlin tonight."And a Foreign Office spokesman said: "We are urgently investigating reports of an incident in Berlin and are in close contact with local authorities."

___
http://www.express.co.uk/news/world/745360/Berlin-terror-attack-Christmas-market