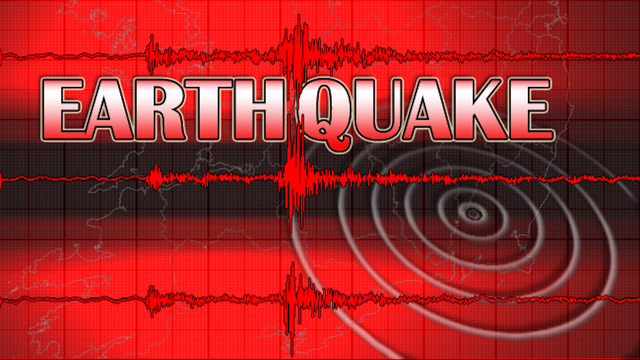 6.5 earthquake off Northern California coast; no tsunami warning
By LISA M. KRIEGER and Mark Gomez
A powerful earthquake rattled the northern coast of California on Thursday morning, sending shock waves north into Oregon and as far south as San Jose. But no injuries or major damage were reported.
The 6.5 magnitude quake struck at 6:50 a.m. about 100 miles west of Ferndale, according to the U.S. Geological Survey in Menlo Park. By comparison, the deadly 1989 Loma Prieta earthquake had a magnitude of 6.9. The famed 1906 San Francisco earthquake was estimated to measure 7.8.
The earthquake did not disturb Ferndale's proud claim to fame: the nation's tallest living lit Christmas tree — a giant Sitka spruce at the end of Main Street decorated with long strings of 900 to 1,000 colored lights. The tree has been an annual holiday tradition since 1934 in the small, quaint Victorian village.
"Not one bulb is out of place," reported the local paper, the Ferndale Enterprise.
The National Tsunami Center reported via social media that there was no danger of a tsunami.
"To generate a tsunami, you need to lift water," said Annemarie Baltay, a seismologist with USGS. "This is on a transform plate, where plates are brushing past each other," similar to how the plates on both sides of the San Andreas Fault move past each other.
Almost 2,400 people from Washington state to Southern California responded to the USGS' Did You Feel It site, including about 350 in San Francisco and a dozen in San Jose. A 4.7 magnitude aftershock was recorded at 8:32 a.m.
"It came in like a rolling heavy wave," Ferndale Chamber of Commerce President Karen Pingitore told the Enterprise. "Pretty big long roller. … The cows were dancing to the rock and roll," dairyman Dennis Leonardi joked on Twitter.
Further north in Arcata, home of Humboldt State University, lawyer James Flower said he "slept right through it."
The quake occurred 6.2 miles under the ocean floor in a region of three restless plates, rigid blocks of the Earth's crust floating on the molten mantle of the Earth. Specifically, this region lies along an intersection — called a "triple junction" — of the northwestward-moving Pacific Plate, the eastward-moving Gorda Plate and the North American Plate, just offshore of Cape Mendocino.
It was caused by a "strike-slip fault," a fracture where the plates move horizontally.
Every increase of one number means a tenfold increase in magnitude. For example, a reading of 6.5 reflects an earthquake 10 times stronger than a 5.5 quake.
In 1992, a series of earthquakes greater than magnitude 6.5 struck over an 18-hour period in the same region, snapping gas lines, igniting fires, shaking houses off their foundations and injuring 45 people, including eight who were hospitalized. The region was also the site of 6.5 and 7.3 magnitude earthquakes in 1990 and 1922, respectively.
Glenn Pomeroy, CEO of the California Earthquake Authority, said in a statement that if a 6.5 quake had occurred closer to shore or on land, the story would have been different.
"If it were on a Bay Area or Los Angeles fault," he said, "we could be seeing billions in property damage and injuries or even deaths."
___
http://www.mercurynews.com/2016/12/08/prelim-6-5-earthquake-strikes-off-northern-california-coast/