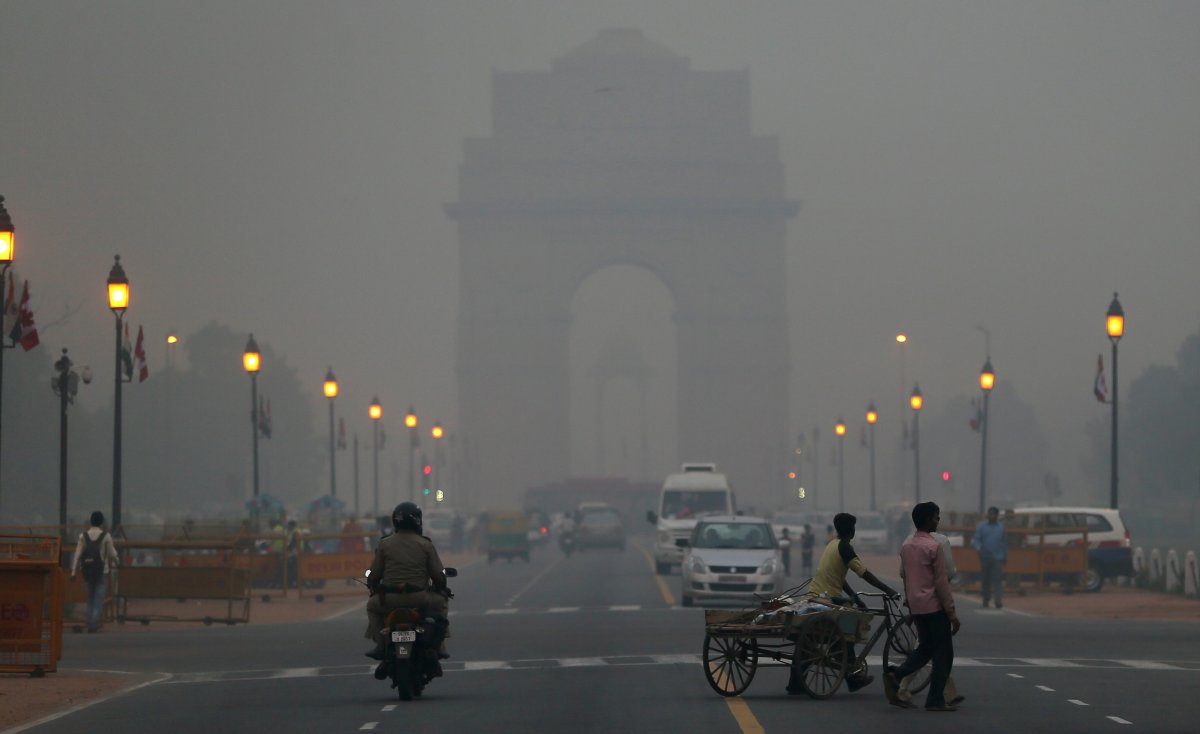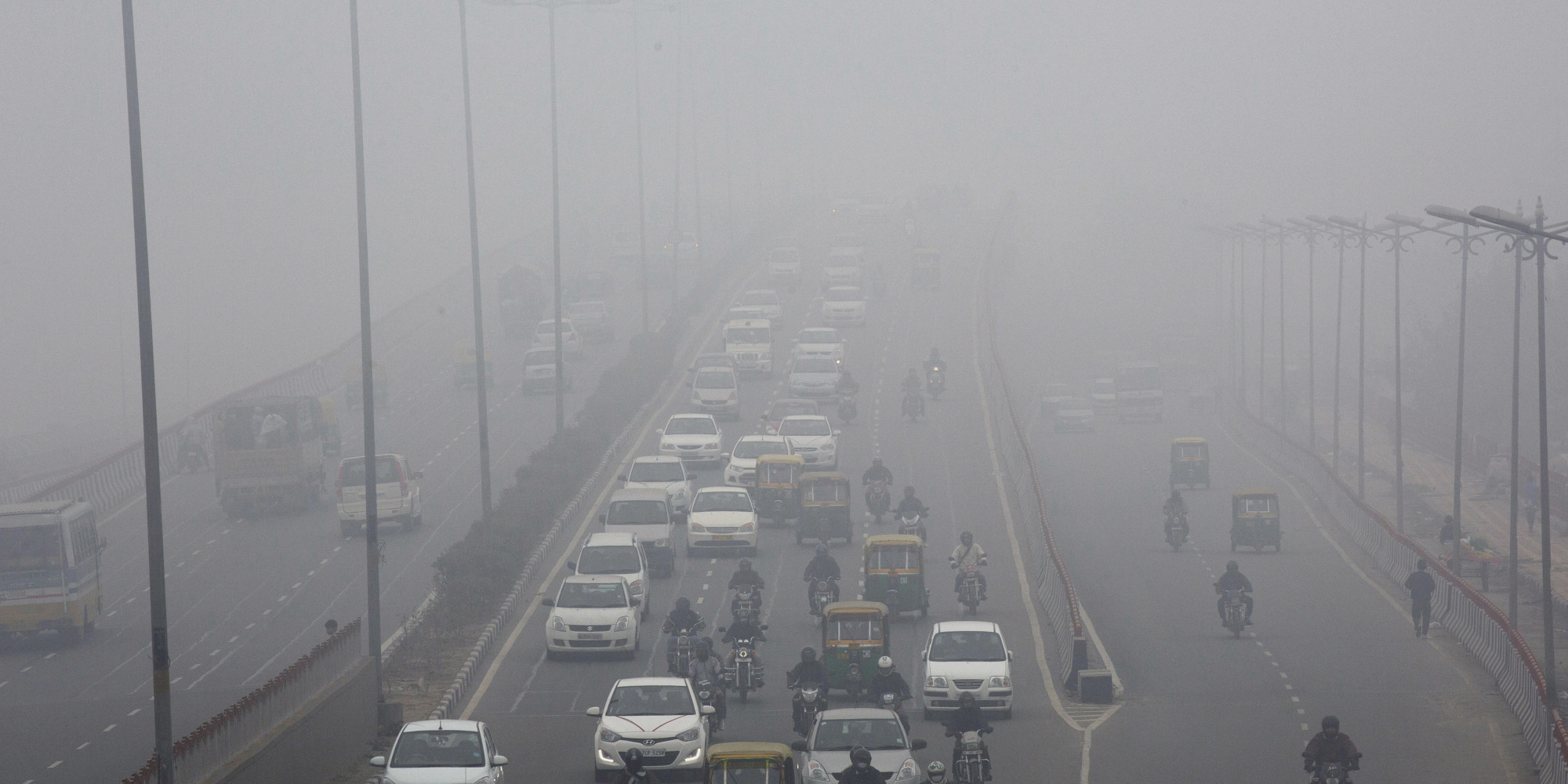 PHOTOS: Delhi Air Pollution Causing A Major Public Health Disaster In India
Delhi pollution: Leaving city no solution; residents, corporates should take steps for long term
Sindhu Bhattacharya  Updated: Nov 8, 2016 13:04 IST
#ASSOCHAM   #Delhi Pollution   #Environment   #Idea Cellular   #SAIL   #TERI   #Vijay Shekhar Sharma
New Delhi – Delhi residents continue to gasp for breath but at least one mini celebrity has decided to leave the city until the air becomes breathable again. News reports suggest that PayTM founder Vijay Shekhar Sharma has left the city. And these reports go on to talk of expats and some others who are also shortening their stay in the National Capital Region to avoid health hazards which arise from the toxic air.
The only trouble is, in a city of over 2.5 crore people (Delhi NCR), not even a fraction can afford to just abandon their livelihoods and leave for another, less polluted city. The vast majority of residents of Delhi, Noida and Gurgaon must remain the region and carry on with their lives.
This ET report announcing Sharma's departure from Delhi with family also says that in 2014 the entrepreneur had contemplated shifting to Bengaluru due to the poor air quality in Delhi NCR, "but abandoned that plan because of traffic problems and pollen in the hi-tech city's air". So leaving Delhi NCR is the easiest solution for the rich, for those who do not have regular jobs to go. But for crores of people who call this region home, the only solution is to be involved in cleaning up the air.
At a major automobile company which has a long standing collaboration with another Asian firm, executives from the partner country carry on with their daily job wearing masks, taking the usual precautions, but not one has spoken of leaving the country yet. A company official recalls how the top man of the foreign partner wears protective masks even for common cold when in India but makes no changes in the work schedule here due to the extremely poor air quality in Delhi NCR.
Of course, since this is an automobile company, its officials also dismiss concerns over vehicle emissions being the predominant cause of the current pollution spell, saying emissions from private cars account for a negligible portion of the total harmful emissions in Dellhi NCR.
Not just large companies, the week-long haze over Delhi's skies has also affected daily wagers, marketing executives and many other professionals including journalists and salesmen who continue to breathe in cancer causing particles while carrying on with their jobs.
A study by business chamber Assocham has found that the severe pollution in Delhi NCR has started taking a toll on people's health, hampering their ability to do their jobs efficiently. The Social Development arm of Assocham spoke to human resource professionals in about 150 companies working in different industries, in public and private sectors, in and around Delhi for this survey. The aim was to find out how the current severe spell of pollution is impacting companies' financial health. The survey was conducted during the course of past one week.
Most HR people Assocham spoke to said they are facing staff crunch, with 5-10 percent employees calling in sick. Persistent cough, burning eyes, itchy throat and respiratory/ lung-related problems like asthma and bronchitis are the main reasons for this state of affairs.
"Environment and air pollution related issues might hurt brand India and hit sectors like tourism, outdoor recreation as people tend to stay away from polluted areas so as not to breathe in dense and toxic air," Secretary General D S Rawat said.
Aditya Birla group company Idea Cellular says it has introduced flexi time for employees and is also offering them face masks. "In view of the present weather condition and the poor air quality in Delhi NCR, Idea Cellular, which has operations facilities in Noida, looking after Delhi NCR and the UP West region, is taking all necessary steps in the interest of the health of its employees. Flexi timing is being enabled to convenience employees and face masks are being distributed to assist them in reducing their exposure to pollutants in the air. Special buses will be plied to pick and drop employees from key locations and car pools are being planned so that vehicular movement is reduced. These facilities have been enabled for this entire week."
This report in in the Business Standard says one of the PSUs has also deployed air purifiers on office premises.
"At SAIL (Steel Authority of India)'s various offices in Delhi, the employees have been advised to take precautionary measures including wearing masks. They also have been advised to limit their out-of-office assignments and conduct the work through telephone and e-mails. SAIL has already deployed air purifiers at various locations in its office premises," said a spokesperson.
So who is to blame for the current haze over Delhi NCR? Delhi-based TERI's latest study shows the following contributing sources of PM 2.5 (the worst culprit as far as health hazards go in the current spell of pollution) in Delhi:
1) In-Delhi sources – 35% of pollution. Transport (tail-pipe, road dust), construction, refuse burning main culprits.
2) Rest of NCR – 25% of pollution. Domestic biomass burning for cooking, industries, transport, DG sets
3) Beyond NCR regions – 40% of pollution. Crop residue burning, domestic biomass burning, industries.
So going by TERI's estimates, almost two-thirds of the pollution enveloping Delhi-NCR is due to activities which the region itself has not been able to control. Farm fires, being touted as the major reason for unbreathable Delhi air, are shown to account for only 40% of the current spell of deadly haze.
___
http://www.firstpost.com/business/delhi-pollution-leaving-city-no-solution-residents-corporates-should-take-steps-for-long-term-3094386.html