New Zealand earthquake: Two dead following powerful tremor
BBC
Two people have died after a powerful magnitude-7.8 earthquake struck New Zealand's South Island.
Prime Minister John Key said further details were not yet known.
The US Geological Survey said it hit just after midnight (11:02 GMT on Sunday), some 95km (59 miles) from Christchurch.
A tsunami arrived about two hours later. Officials warned everyone along the eastern coast to head inland or for higher ground.
Terrifying
A gauge at Kaikoura, 181 km (112 miles) north of Christchurch, measured a wave of 2.5m (8ft 2ins) in the early hours of the morning, according toWeatherwatch.co.nz.
At one point, the ministry of civil defence suggested tsunami waves as tall as 5m could hit the eastern coast
But by just after 08:00 local time (19:00 GMT), the warning was scaled back to a "marine and beach threat" with waves of just one metre along a small stretch of coast, including the Chatham Islands, an archipelago 423 miles (680km) south-east of the mainland.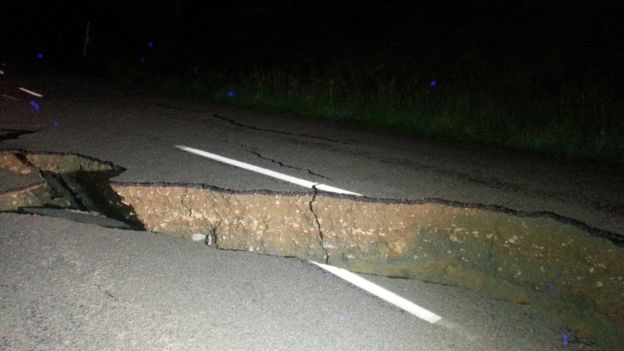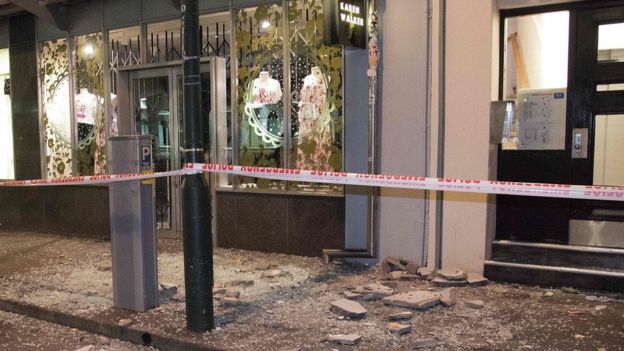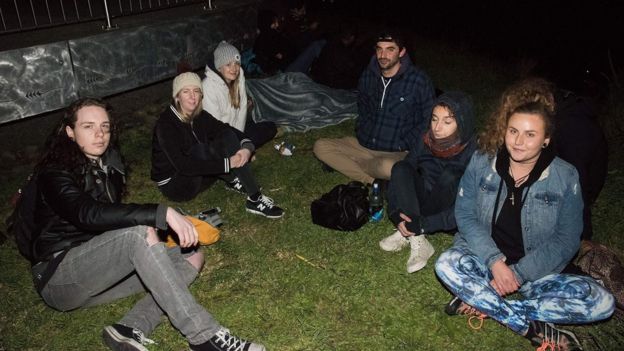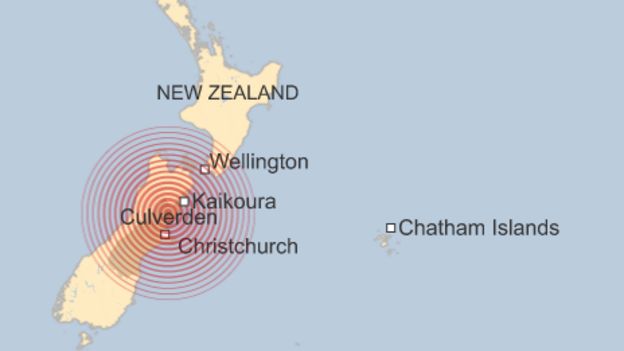 Speaking to reporters in the capital Wellington on Monday morning, Mr Key said they had had very little communication from the most affected areas, like Kaikoura and Culverden inland.
"We don't have any indications at the moment to believe [the death toll] will rise, but we can't rule that out," Mr Key said, adding that a military helicopter was being dispatched to Kaikoura.
Aerial images show tunnels along the coastal highway close to Kaikoura, a popular tourist destination, covered by a landslide. Other pictures of the devastated area show at least one collapsed home.
St John's Ambulance had also sent medical assistance to the area.
"We are starting to get reports of injuries from the earthquake area, including Culverden area and Kaikoura," St John's Ambulance Dion Rosario said in a statement released a few hours after the earthquake struck.
"However, at this stage we do not have specifics."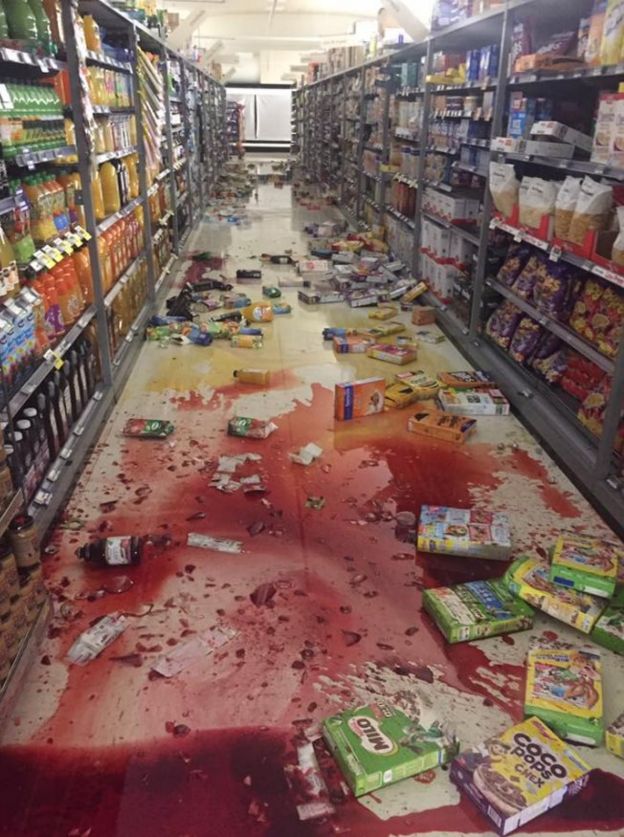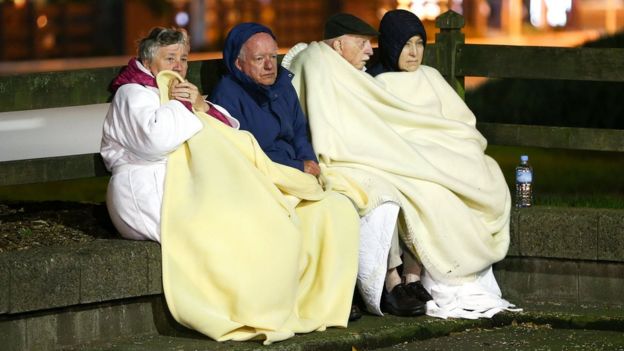 New Zealanders are used to earthquakes. The country lies on the notorious Ring of Fire, the line of frequent quakes and volcanic eruptions that circles virtually the entire Pacific rim.
Christchurch is still recovering from the 2011 earthquake that killed 185 people and destroyed the city centre.
Early reports suggested some houses in Cheviot town, near the epicentre, have been damaged.
But Chris Hill, a fire officer in Cheviot, said officials had gone door to door evacuating residents and found "everyone seems okay".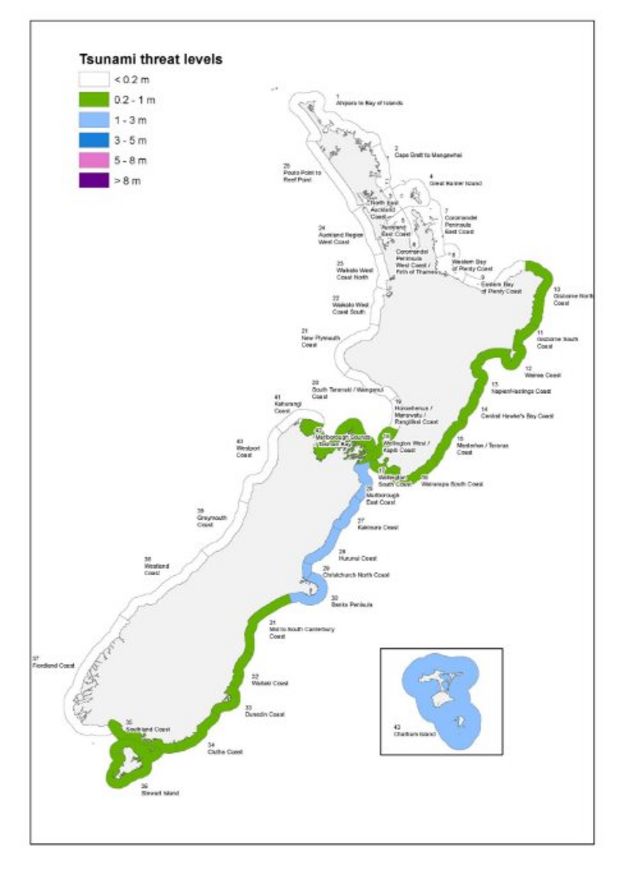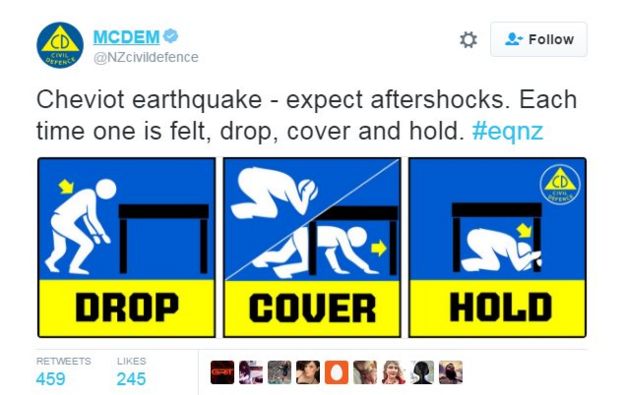 He told RadioNZ: "There's a lot of debris in houses, but at this stage it doesn't look like anything too bad has happened."
A resident of Christchurch said the tremor lasted a "long" time.
"We were asleep and woken to the house shaking, it kept going and going and felt like it was going to build up," she told AFP news agency.
On Twitter, Hayley Colgan described it as "the most terrifying earthquake I think I've felt in my 23 years in New Zealand".
A magnitude-7.1 quake struck 169km (105 miles) north-east of Gisborne on the North Island in September, sparking a tsunami warning. It caused some damage to property, but no injuries.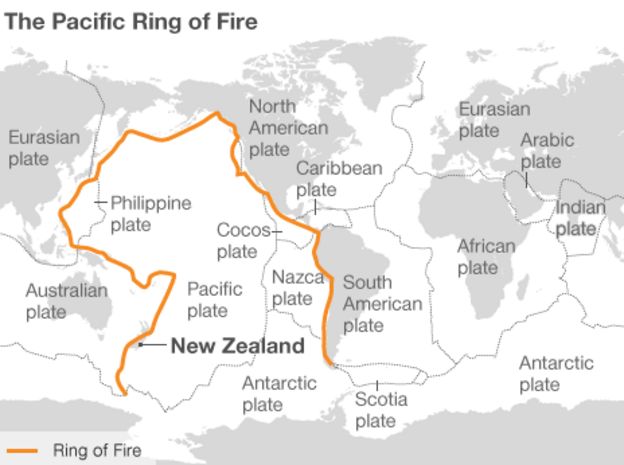 ---