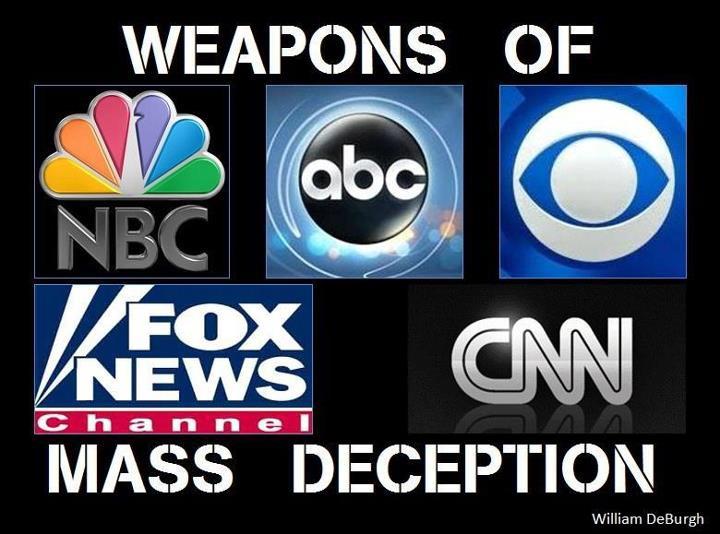 Election Chaos Due To So Many Weapons of Mass Deception
Mass Deception=Mass Psychosis=Mass Mental Incapacitation

by Steve Boyle
American National Service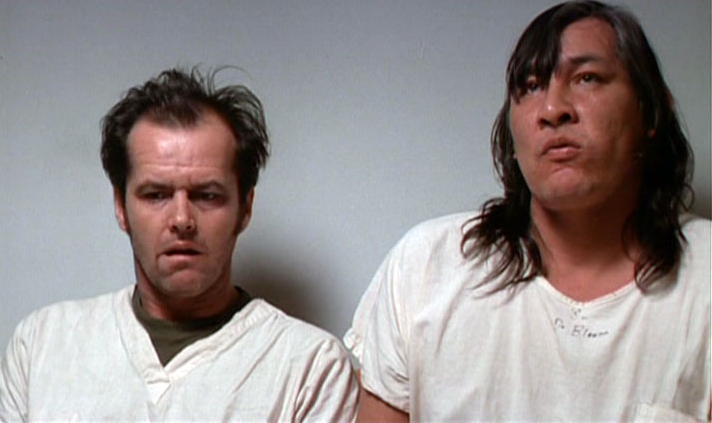 I believe the root of this current post-election protest goes deeper than George Soros and his time-tested "color revolution" formula at work.  It's coming from the psychological disorientation suffered by many Americans, young and old, who were subjected to a astounding increase in mass deception orchestrated by treasonous members of the "mainstream media," who created a entirely false reality concerning the 2016 Presidential Election.
I know about this because I spoke, in separate phone calls with my adult children, ages 49 and 52, about three hours before the Election results were finally announced.  Their initial states of mind reflected a profound worry and rapidly turned to considerable upset——I'd even say psychological trauma——as the final States came in for Trump.  They actually lost their bearings to the extent that one of them blurted out that she was going to leave the country.  I wondered what the trigger was?  Yes, it had to do with their revulsion for Trump's unwise characterizations and the tape recording of his vulgar and moronic commentary about chasing women.  But as I tried to piece things together in a larger context, I began to realize  that something else was also at work in the public's mind:
First, there was an over-the-top mass deception intentionally committed by the "mainstream media" about the certainty of a Clinton victory, which was, in fact, a planned psychological warfare operation (frequently referred to as a "psyops"); the way the 9/11 attack on the World Trade Center in New York City is increasingly referred to as a psyops.
Then, what grew from that—-among many of the American public—-was a short-term mass psychosis suffered by these defenseless victims, namely: "a mental condition in which thought and emotions are so impaired that contact is lost with external reality."
And then, as the Election results began to loom and fully surface, a serious, wrenching psychological shock and disorientation struck, and for some victims, an immediate physically-disabling reaction ensued such as inability to stand, loss of breath, panic attack, sudden stomach upset, depression, and overwhelming sensations of fear, uncertainty, doubt, and anger; none of which had to do with the currently fashionable derision of certain emotional millennials seeking "safe spaces," and manifesting other social justice considerations.
Think about what actually may have happened:
1. mass deception=mass psychosis=mass mental incapacitation
2. And what we just witnessed was the violent and excruciatingly painful MASS WITHDRAWAL SYMPTOMS of coming out of a condition of mass psychosis, akin to the withdrawal symptoms of a sudden detox procedure that returns the victim to cold turkey reality status.

And now, like a lightbulb turned on in a pitch-dark room, it is dawning on some of us that:
THIS IS WHAT THE "MAINSTREAM MEDIA" DOES
THIS IS THE ONLY THING THE "MAINSTREAM MEDIA" DOES
THE "MAINSTREAM MEDIA" HAS NO INTEREST NOR INSTRUCTIONS TO REPORT THE IMPARTIAL NEWS
IT ONLY CREATES NON-STOP MASS DECEPTIONS TO CA– USE MASS PUBLIC PSYCHOSIS IN ORDER TO ACHIEVE MASS MENTAL INCAPACITATION AMONG THE AMERICAN AND GLOBAL PUBLIC,
THE MORE OF US, THE BETTER
The lesson to be learned?  That the "mainstream media" was never a trustworthy information source in any way, shape, or form.  The "mainstream media" is AN IMPOSTOR.
PLEASE LOOK CAREFULLY AT THIS IMAGE :

THIS IS WHAT THE "MAINSTREAM MEDIA" ACTUALLY IS:
IT'S A MASSIVE PSYCHOLOGICAL WARFARE WEAPON
And it has been laying down a 24/7, daily, weekly, monthly, yearly, decades-long, century-long barrage of lies, deceptions, distractions, disinformation, and psychological trauma to keep us confined within a manufactured world of false reality to make sure that as many of us as possible are mentally incapacitated.
To repeat, the "mainstream media" has unwisely stepped out in the public light to show exactly what they are and have always been:  not an information source within the American free press, but rather:
A MASSIVE PSYCHOLOGICAL WARFARE WEAPON
THIS IS THE GLOBALISTS' MOST POWERFUL WEAPON BECA– USE IT CONTROLS WHOLE POPULATIONS
LIKE THE FORKED TAIL OF A DRAGON, IT IS THE DEADLIEST WEAPON THAT IS AN INTEGRAL
PART OF THE GLOBALIST APPARATUS
LIKE THE DRAGON'S DEADLY FORKED TAIL, THE "MAINSTREAM MEDIA" MUST BE CUT OFF AND REMOVED BEFORE THE GLOBALISTS CAN BE BROUGHT TO JUSTICE
 
Now, with the New York Times leading, the "mainstream media" is trying frantically to shape-shift back into its earlier fake public position as if it were part of America's free press.  Please read the following letter of apology from Arthur O. Sulzberger, Jr., Publisher of The New York Times and look for his despicable double-talk about "rededicating ourselves to…….report America and the world honestly………"  That was never the case in the past and there is no public trust that it will be so in the future.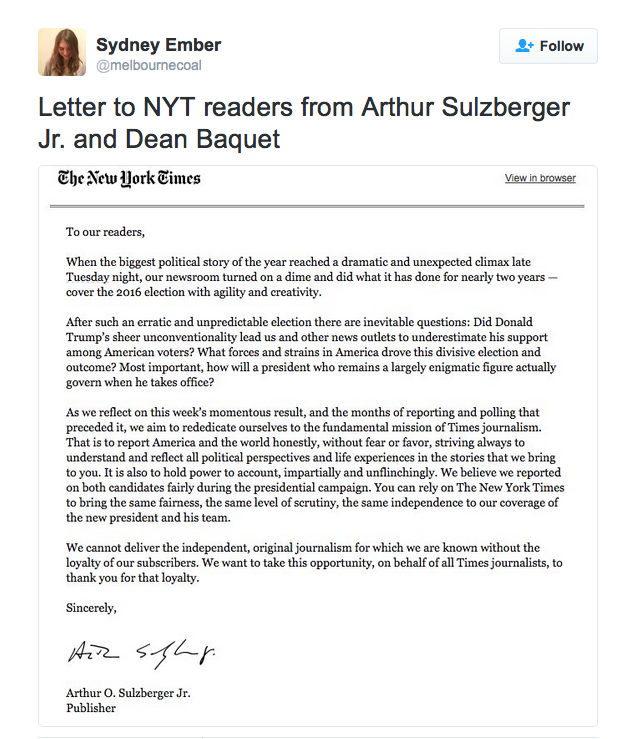 Let's look at this forked tail—-the globalists' most deadly weapon—-that must be cut off and removed:

                                CBS
Leslie Roy Moon
ves (/ˈmuːnvɛz/; born October 6, 1949) is Chairman of the Board, President, and Chief Executive Officer of CBS Corporation.[2][3]
Moonves served as Co-President and Co-Chief Operating Officer of Viacom, Inc., the predecessor to CBS Corporation, from 2004 until the company split on December 31, 2005. Prior to that time, he had been in a series of executive positions for CBS since July 1995.[2] Moonves has been a Director at ZeniMax Media since 1999.[2
Moonves became Chairman of CBS in February 2016.[4][5][6]
Moonves was born to a Jewish family[7][8] in New York City, the son of Josephine (Schleifer) and Herman Moonves,[9] and grew up in Valley Stream, New York. He attended Valley Stream Central High School and went to Bucknell University, graduating in 1971.[10] In his sophomore year he switched his major from pre-med to Spanish and acted in a few plays; following graduation in 1971 he moved to Manhattan to pursue a career as an actor, but after he played a few "forgettable" TV roles he decided to pursue the business side of television instead.
Moonves had upper management experience early in his business career. He was in charge of first-run syndication and pay/cable programming at 20th Century Fox Television. Also at 20th Century Fox Television he was vice president of movies and mini-series. Other positions included vice president of Development at Saul Ilson Productions (in association with Columbia Pictures Television) and development executive for Catalina Productions.[12]
Moonves joined Lorimar Television in 1985 as executive in charge of its movies and mini-series, and in 1988, became head of creative affairs. From 1990 to 1993, he was president at Lorimar.[13] In July 1993, he became president/CEO of Warner Bros. Television, when Warner Bros. and Lorimar Television combined operations. In this phase of his career, he green-lighted the hit shows Friends and ER, among many others.  He joined CBS in July 1995 as president of CBS Entertainment.
Commentary:  I have left out AOL's "over-the-top" Huffington Post and numerous other smaller, but integral parts of the dragon's tail, which are contained in an all-inclusive list.  The term "rabid" used above is not an exaggeration.  During the election process each Huffington Post editorial about Donald Trump had the following editor's note attached to it:
"Editor's note: Donald Trump regularly incites political violence and is a serial liar, rampant xenophobe, racist, misogynist and birther who has repeatedly pledged to ban all Muslims — 1.6 billion members of an entire religion — from entering the U.S."
In today's Zero Hedge (November 17, 2016), Alex Christoforou of The Duran jotted down his version of the dragon's tail:
And on the same day, Mike Krieger of Liberty Blitzkrieg had this to say about the existence of a Media War now underway:
Submitted by Mike Krieger via Liberty Blitzkrieg blog,
Before I get into the meat of this article, I want to remind you of a few paragraphs I wrote back in the August post,  Questioning Hillary's Health is Not Conspiracy Theory:
As I look at the landscape in 2016 to-date, I observe emergent signs that alternative media is finally beginning to take over from the legacy mainstream media when it comes to impact and influence. The mainstream media (unlike with John McCain in 2008), had decided that Hillary Clinton's health was not an issue and chose not to pursue it. Many in the alternative media world took a different position, and due to mainstream media's failure to inform the American public for decades, the alternative media drove that issue to the top of the news cycle. That's power.

This is an incredibly big deal, and the mainstream media intuitively knows what it means. It means a total loss of legitimately, prestige and power. All of which is well deserved of course.

So here's the bottom line. 2016 represents the true beginning of what I would call the Media Wars. Alternative media is now capable of driving the news cycle. Mainstream media now has no choice but to fight back, and fight back it will. It will fight back dirty. This is going to get very ugly, but by the time the dust has settled, I think much of the mainstream media will be left as a shell of its former self.
 With Hillary's loss, the mainstream media and its distressed and discredited allies are in a panic like we have never seen before. They understand that alternative voices now influence the public as much, if not more so, than the mainstream press, and they are now out to destroy those voices. The way they are going about this is by placing anti-establishment voices under the blanket umbrella of "fake news," or in the case of Twitter, they just seem to purge people they don't like from the platform altogether.
The gloves are now completely off following the publication, and wide distribution by legacy media, of a list compiled by Melissa Zimdars, an assistant professor of communication at Merrimack College in Massachusetts, of 
"False, misleading, clickbait-y and satirical 'news' sources."
 What you'll find, is that some of your favorite websites, including 
Zerohedge
 are represented in this ridiculous list.
I also commend State of the Nation (SOTN) for their November 14th article titled:  "Something Quite "HUGE" Just Happened"
And I would like to amplify it.
SOTN wrote:
What does this extraordinary development really mean?
It means that the US of A is about to be treated to a dose of reality never experienced by the media-consuming public.
It also signals Trump's intention to permit the brutal truths to be disseminated by his administration.  Many of those truths, by the way, are not only quite inconvenient to the current power structure behind the U.S. Federal Government, some are downright radioactive that will eventually go nuclear.
In other words the Fifth Estate will see a rapid ascendancy during the Trump Administration.  Not only does Trump have an unprecedented opportunity to download volumes of unredacted government documents — from all the previous administrations — into the public domain, he can grant special access to his preferred media outlets.
In so doing, Trump will deprive the mainstream media (MSM) of their previous monopoly to spin the facts anyway they were directed to by the intelligence services.  After all, every major MSM outlet is completely controlled by the CIA, DIA and NSA.
My amplification would be as follows:
WE MUST TAKE THE NARRATIVE AWAY FROM THE GLOBALISTS' MAINSTREAM MEDIA," NOW; IT'S TIME
The globalists' forked dragon tail is thrashing wildly, back and forth, trying to create new and dangerous mass deceptions to inflict upon the American and global public.  The globalists are frantic to recapture control of the public narrative driven by the continuation of their massive deceptions.
The highest priority of America's new free press (aka the Fifth Estate) is to break through the last remaining massive deception controlled by the globalists, and that is to pull back the curtain that the "mainstream media" has been using to keep the American and global public in the dark about the specific identity and activities of the globalists, namely, all their names, their locations, their organizational structure, ALL their deadly and depraved schemes, their junior partners who are nested in America's Eastern Establishment, their minions who have infiltrated and become entrenched in ALL key American institutions, and steps that must be taken immediately to confront them.  Why?
Because the globalists are America's most deadly foreign and domestic enemy.
And it is this detailed public narrative about the globalists that we must present and control by a coordinated unmasking by the new American free press of the "mainstream media," which is working for and disguising these globalists who are, in fact, a deadly global pestilence and an existential threat to all of humankind on the planet.
Houston, We Have A Problem
In my view, the new American free press is reluctant to risk revealing this last remaining massive deception to the American and global public.  This is unfortunate because it is this very last deception that is shielding the globalists from the destruction of their one-world government fantasy and their just demise.
Meanwhile, the arch-globalist George Soros has already taken the initiative and audaciously begun planning (in the open) his own time-tested new "color revolution" narrative to justify thwarting the upcoming Trump administration.  He has brazenly engaged the help of treasonous Americans who have been massively bribed and deeply blackmailed by the globalists to join in a new subversion of the U.S. Constitution.
"Persons of interest" in this regard are Nancy Pelosi, Elizabeth Warren, Keith Ellison, Barack Obama and Hillary Clinton who believe they can escape upcoming investigations and grand jury hearings concerning their current collaboration with Soros.
Moreover, treacherous political figures are slipping into positions of power in the Republican-controlled Congress, namely, Mitch McConnell and Paul Ryan, both of whom are "persons of interest" in upcoming investigations and grand jury hearings concerning their allegiance to the globalists.  This is just another reason why the new American free press must fully illuminate the globalists to break up any treasonous acts by its many minions in the U.S. Congress.
Furthermore, as the heads of the big social media organizations are now maneuvering to shut down the new American free press by falsely claiming they are "fake news" outlets, it is even more imperative for the new American free press to: (i) drag these treasonous social media CEOs into the public light; (ii) expose them as core globalist players working against the vital interests of the American and global public;  (iii) subject them all (CEO's of Facebook, Google, Twitter, and others) to investigations and grand jury hearings that lead to being brought to justice; and (iv) encourage innovators to build competing social media organizations that are socially responsible and steer the public to those new social media sites.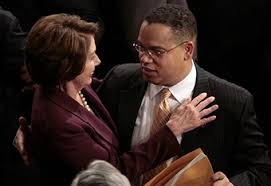 Senator (CA) Nancy Pelosi, House Minority Leader, and Congressman (Minn) Keith Ellison,  (above)
Senator (MA) Elizabeth Warren (below)
A PICTURE IS WORTH A THOUSAND WORDS
CAPTIVE U.S. SECRETARY OF STATE
For those readers who desire a greater familiarity with George Soros and his activities, please use these interesting videos as a refresher:
Disappointing signs of reluctance to pull the curtain back to expose the detailed workings of the globalists:
Limbaugh and Hannity:  It just makes one shake one's head to listen to Rush Limbaugh and Sean Hannity.  They are still at it, like broken records, for over 20 years each, harping on the same false narratives of right, left, competing political parties, and the like—-all meaningless, long ago irrelevant, banging on the "liberals", the "left", the "crybaby millennials", the "Never-Trumpers," and other preposterous distractions.    While they have kept some form of an audience because they boosted Donald Trump, they have allowed the globalists to run amok during their entire careers.  Neither Limbaugh nor Hannity will call out the globalists by name and present a comprehensive explanation showing them to be extremely dangerous criminal psychopaths that must be rounded up and brought to justice.  Meanwhile, they just spin their wheels.
Alex Jones:  You can count on Alex Jones to talk a great deal about the "globalists," and the "corporate elite," which is closer to puncturing the last remaining massive deception by the "mainstream media," but no comprehensive explanation is forthcoming to help his audience fully grasp the true narrative of how the world actually works.  Nor does Jones ever explain Israel's government, its astounding infiltration of all key American institutions, its control of the U.S. Congress, nor is there a mention that the controlling Likud Party is fully controlled by the concealed clique of foreign, dynastic banking families in the City of London, the headquarters of the deadly globalist pestilence.
Drudge, Breitbart, WND, The Intercept, Gateway Pundit, True Pundit, Beforeitsnews, et al.:  While they all have added considerable value, most of them are looking the other way.  And as long as they do so, the demise of the globalists will be delayed and the American and global public will face endless mass psychosis and mental incapacitation.  And as long as the new American free press shy away from providing a comprehensive explanation of the globalist phenomenon and how to bring them to justice, the "mainstream media" will get a free pass to create more mass deceptions to spread even more mass psychosis to perpetuate even more mental incapacitation.
The information sources mentioned above all describe the "mainstream media" as being "heavily biased" and controlled by the corporate elite, but that misses the point entirely.  But, unfortunately, that is as far as they will go.
The point is that the "mainstream media" is an integral part of the globalists' apparatus.
ALL the members of the "mainstream media" have no allegiance to America or the American people.  ALL the members of the "mainstream media" are working directly for the globalists to tear America apart and deliver it to the globalists' feudal one-world government fantasy.  ALL members of the "mainstream media" are committing treason on the American people on a daily basis.   But there is no way to remove them without explaining publicly who they really work for.  And it is the exact job of America's new free press, while the true nature of the "mainstream media" is in full public view.    In other words, we can't get the public's support to cut off the dragon's tail unless we explain publicly that there is a concealed dragon attached to that forked tail.
Those in the Original American Free Press Who Fully Illuminated the Globalists and Risked Serious Globalist Reactions:   John Coleman, Antony Sutton, Carroll Quigley, G. Edward Griffin, Eustace Mullins, et al.

Those in the new American Free Press Who Are Fully Illuminating the Globalists:  The crew at The Millennium Report and the readers can fill in the blanks if they know of any others.
For those readers who want to see an example of one comprehensive explanation of the globalists' identities and operations, please click on:
and for one example of what to do with the globalists when they are rounded them up and brought to justice:
Respectfully,
Steve Boyle
American National Service
Contact:  americannationalsrv@icloud.com