WOW!  What a neat place to live. Great pics!
Hawaii's Newest Luxury Enclave Has Billionaires Eating Off Trees
At Kohanaiki, a $100,000 entry fee will get you the comforts of a five-star resort with the privacy of a gated community.
For those with very deep pockets, Hawaii isn't just a place to swim, surf, and sunbathe: It's a place to hole up with other billionaires in private, luxury-drenched communities.
The latest of these enclaves is the Kohanaiki, tucked between ancient lava flows and lakes, on Big Island's Kona Coast. It joins such existing millionaire playgrounds as Kukio and Kukui'ula in luring tech entrepreneurs, athletes, and hedge funders to Hawaii's lush slopes. At Kohanaiki, residences and lots of land range from about $3 million (for a 3-bedroom attached home on the golf course) to $22.5 million (for a 5-bedroom custom estate on the best plot, with vaulted cedar ceilings). Those prices come on top of the $100,000 entrance fee and $25,000 annual dues.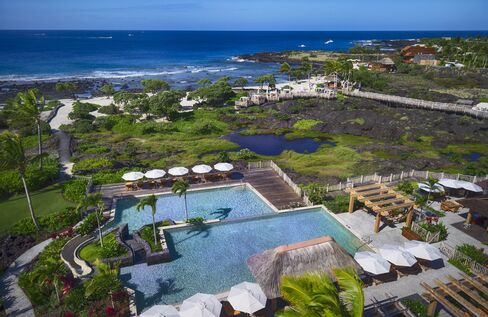 A golf course, designed by Rees Jones, has six oceanfront holes that weave between cultural preservation sites and lava flows. A spa that offers exclusive treatments reflecting Hawaiian culture is fit with hot tubs, dry saunas, plunge pools, a relaxation garden, and a yoga lawn.
The bar and beach restaurant have menus that change daily to give members the freshest locally sourced meals and drinks, and a chophouse and sushi bar are planned to open later this year. For members with wine habits, the clubhouse will house a cellar with 340 glass-enclosed lockers to store their favorites. Any wine in the restaurants can be ordered by the glass, even bottles that run in the thousands of dollars.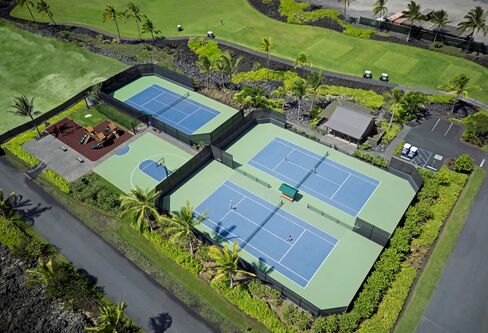 "Our philosophy on food and beverage is to pretty much get people whatever they want, wherever they want it, whenever they want it," said Joe Root, president of the Kohanaiki.
When the sun goes down, residents can stay entertained with a four-lane bowling alley, a movie theater, and a game and billiards room. There's also a cigar lounge with a speakeasy-style secret entrance and a scotch bar, along with a master brewer to make beer, craft soda, kombucha, and keifer water.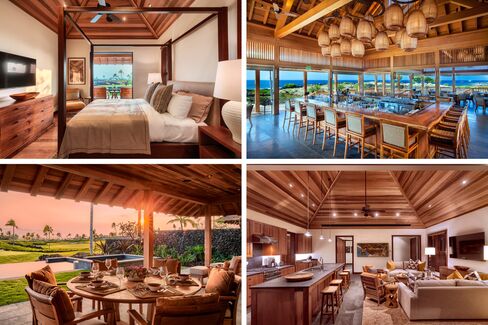 Some celebrity names have already been lured to Kohanaiki, including former tennis star Lindsay Davenport, Jacksonville cornerback Davon House, and champion golfer Ben Crenshaw. Davenport said that she and her family are big fans of the comfort stations situated around the property and golf course, which are more like small cottages stocked with everything from soft-serve ice cream and Mai Tais to eye drops and Altoids. Kohanaiki also has a large garden in which residents can help themselves to mangoes, dragon fruit, or whatever tropical edibles are currently growing.
Only members and their guests are allowed inside the community, maintaining a sense of privacy. The Kohanaiki has about 80 homeowners currently sharing the 450-acre resort. The number of families will be limited to 383.
Billionaire Neighbors
About 13 miles south on the Big Island, the Kukio Golf and Beach Club has nestled near the Four Seasons Hotel since 2003, when the grand opening was celebrated with a performance by Crosby, Stills & Nash. A three acres oceanfront lot there sold for $20 million this year.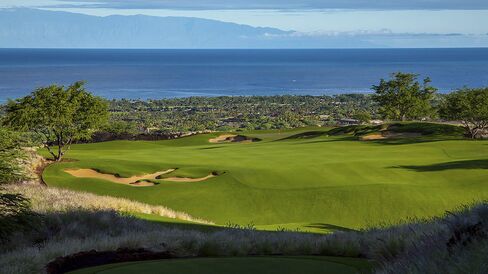 Billionaires and members of the tech elite, including Michael Dell, chief executive officer of his namesake personal computer company, and Paul Hazen, former CEO of Wells Fargo, have helped turned the private community of lavish estates into one of the country's most exclusive neighborhoods.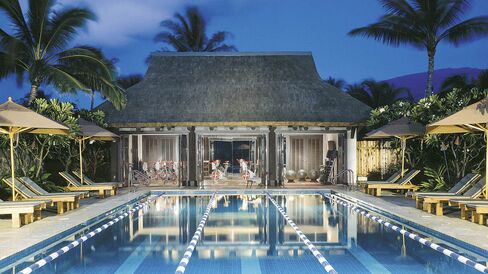 The resort's clubhouse is tucked inside a Tom Fazio-designed, 18-hole championship golf course with views of Maui, the mountains, and a chance to sight humpback whales off the coastline.
The luxury community also has an on-site farm that provides produce used by the restaurants daily. Bees kept nearby feed off Christmas berries and coconut palms for extravagant honey harvests.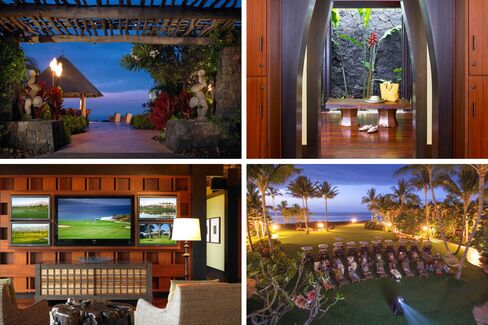 To help residents explore the pristine surroundings, the Kukio staff offers almost every conceivable land and water activity, including surfing, swims with dolphins, and hikes to black sand beaches.
Kaua'i's Kukui'ula
Farther yet, on the south shore of the much smaller Hawaiian island of Kaua'i (nicknamed "The Garden Island" and known for being the least developed of the group) is a single private community. Kukui'ula, a former sugar plantation, boasts slightly more affordable home sites that start at around $700,000 and reach as high as $12 million.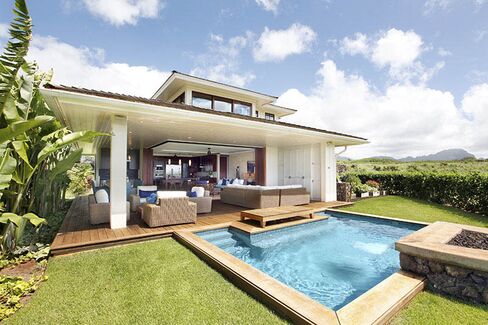 Kaua'i is known for its more relaxed atmosphere, attracting residents such as New Orleans Saints quarterback Drew Brees, who is building a house in Kukui'ula.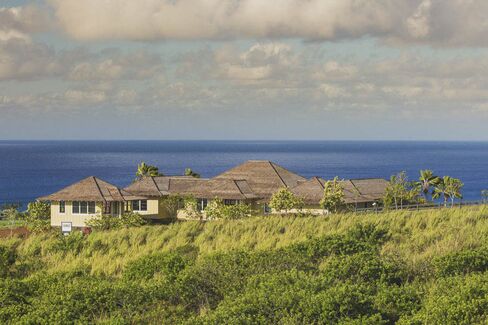 Members can go canoeing, fish for exotic Peacock bass at the resort's lake, or gather organic eggs from the upcountry farm without worrying about wearing pearls to dinner if they don't want to, said Veronica Lovesy, senior marketing manager. "It's not your father's country club."
Shops are also nearby to make up a small village for dining, snacking, and hearing live music. The area is home to such events as an art walk and a gourmet farmers market, giving residents and their families even more options for entertainment.
___
http://www.bloomberg.com/news/articles/2016-10-04/hawaii-s-newest-luxury-enclave-has-billionaires-eating-off-trees