US election: Trump lashes out at Republican chief Paul Ryan
BBC
Republican nominee Donald Trump has ripped into House Speaker Paul Ryan as a "weak and ineffective" leader.
Mr Trump unleashed an attack on Mr Ryan after the highest-ranking Republican said he would not defend the candidate.
Mr Ryan is the latest Republican not to back Mr Trump after a 2005 video emerged showing him making obscene comments about groping women.
Renewed party divisions over Mr Trump come as a new poll shows him 11 points behind his rival Hillary Clinton.
The PRRI/Atlantic poll released two days after the second US presidential debate suggested Mrs Clinton holds a 49-38 lead over her opponent.
A video released on Friday revealed Mr Trump describing how he had sought to have sex with a married woman and making other sexually aggressive comments about women.
The controversy prompted dozens of Republican lawmakers to rescind their support for Mr Trump less than a month before election day.
On Monday, Mr Ryan told fellow House Republicans he would focus on congressional elections to ensure Republicans could maintain legislative control.
Mr Trump fired back in a string of tweets, saying the "shackles" had been removed, allowing him to "fight for America the way I want to."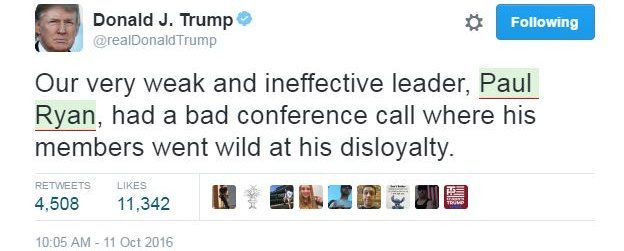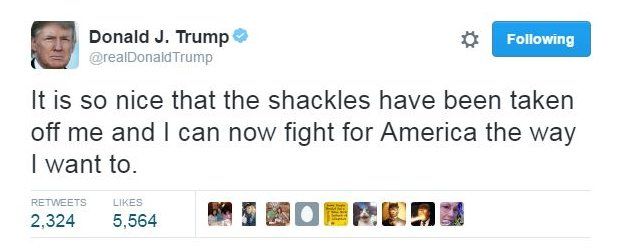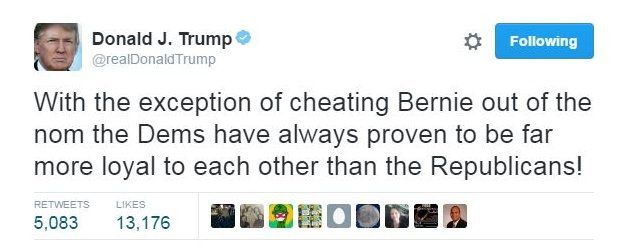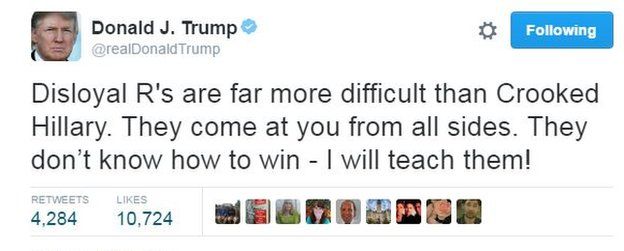 Though the latest revelation underscores a widening divide within the Republican Party, some members insist they are sticking by Mr Trump.
New Jersey Governor Chris Christie said he was "really disturbed" by Mr Trump's comments about women on the leaked footage, but still planned to support the Republican nominee.
"It's completely indefensible and I won't defend it and haven't defended it," Governor Christie said. "That kind of talk and conversation even in private is just unacceptable."
"I'm really upset about what I heard but in the end this election is about bigger issues than that," he added.
Texas Senator and former rival Ted Cruz also said he would still cast his ballot for Mr Trump.
"I am supporting the Republican nominee because I think Hillary Clinton is an absolute disaster," he told a local television station in Muleshoe, Texas on Monday.
Meanwhile, Republican National Committee Chairman Reince Priebus held an emergency call with members on Monday to declare the party would stand behind Mr Trump despite recent turmoil, US media reported.
___
US election: Trump lashes out at Republican chief Paul Ryan – BBC News