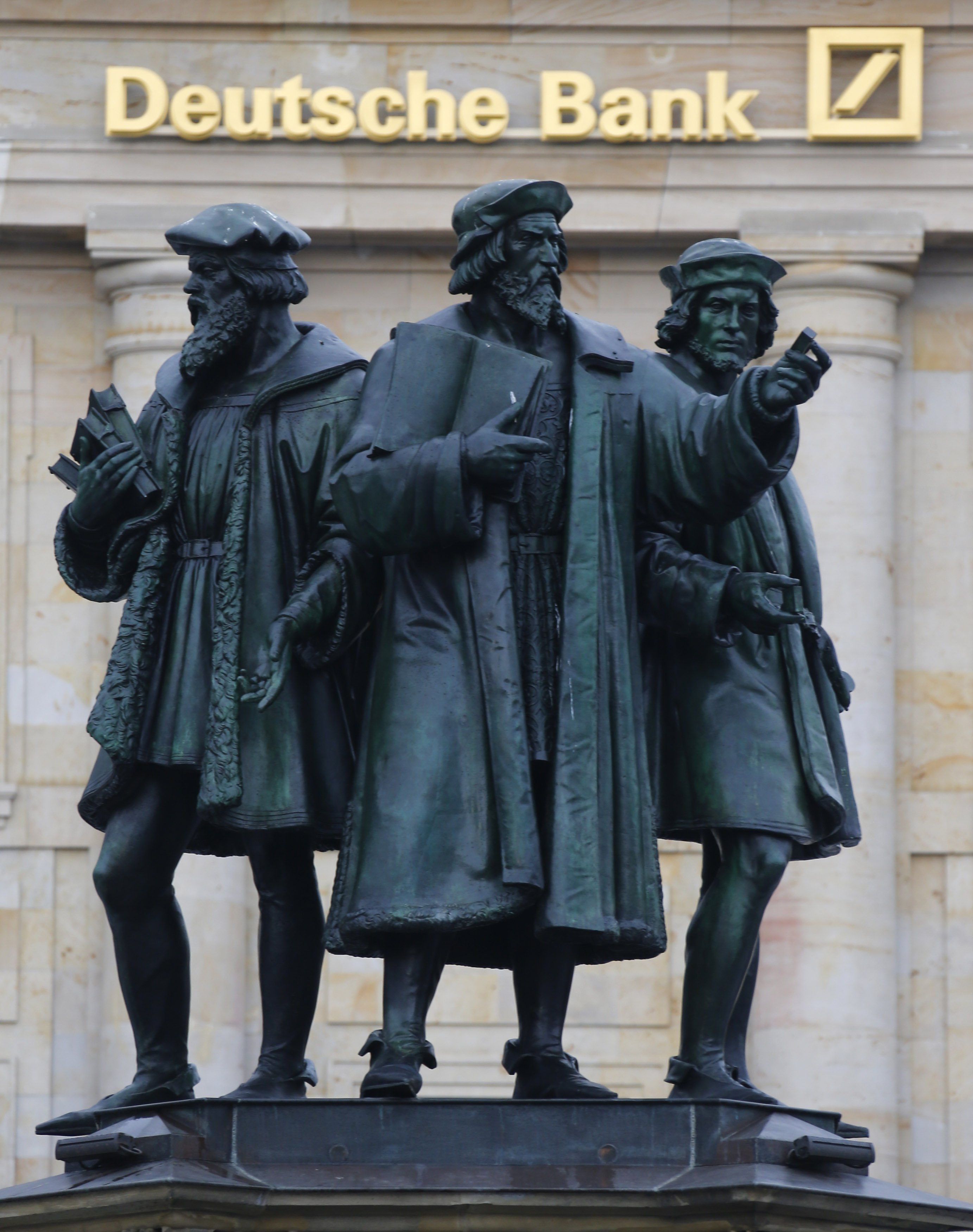 Deutsche Bank Slapped With $14 Billion Fine By DOJ Over Mortgage Probe
ZeroHedge.com
Blowback? Just a few weeks after the EU slapped Apple with a $14 billion bill for "back taxes," the U.S. has apparently responded with a $14 billion fine of their own to Deutsche Bank to settle an outstanding probe into the company's trading of mortgage-backed securities during the financial crisis.
Shareholders are not happy…
According to the Wall Street Journal, the proposed settlement would be largest fine paid by any of the banks related to similar charges.  Unfortunately for DB, the fine is roughly equal to it's entire market cap and the stock is plunging nearly 8% in after hours trading.
The U.S. Justice Department proposed that Deutsche Bank AG pay $14 billion to settle a set of high-profile mortgage-securities probes stemming from the financial crisis, according to people familiar with the matter, a number that would rank among the largest of what other banks have paid to resolve similar claims and is well above what investors have been expecting.

The figure is described by people close to the negotiations between Deutsche Bank and the government as preliminary, and they said it came up in discussions between the bank and government lawyers in recent days. It hasn't been previously disclosed. Deutsche Bank is expected to push back strongly against it, the people said, and it is far from clear what the final outcome will be.

It is also unclear how much of that amount is proposed to be paid in cash, and how much could be in consumer relief, as past deals have been structured.
A DB spokesman confirmed back in July that negotiations had been initiated with the DOJ though no estimates had been provided on the size of any potential settlement before today.  That said, the Wall Street Journalnotes that DB's attorneys had privately suggested that a $2 – $3 billion settlement with the DOJ was probably in the ballpark.  Meanwhile, wall street analysts had estimated settlements in the $2-$5 billion range.  Any fines paid pursuant to current negotiations would be in addition to the $1.9 billion already paid in 2013 to settle other U.S. claims related to mortgage-backed securities.
Per the table below, as of June 30, DB had reserved a total of €5.5 billion for civil litigation and regulatory penalties on it's balance sheet.
The size of the proposed settlement is also bad news for other European banks that remain under investigation by the DOJ including Barclays, Credit Suisse, UBS and RBS.  Lawyers working with other banks have indicated that DB's settlement would likely set the precedent for what other Euro banks might be expected to pay.
Just when you thought DB was safe…