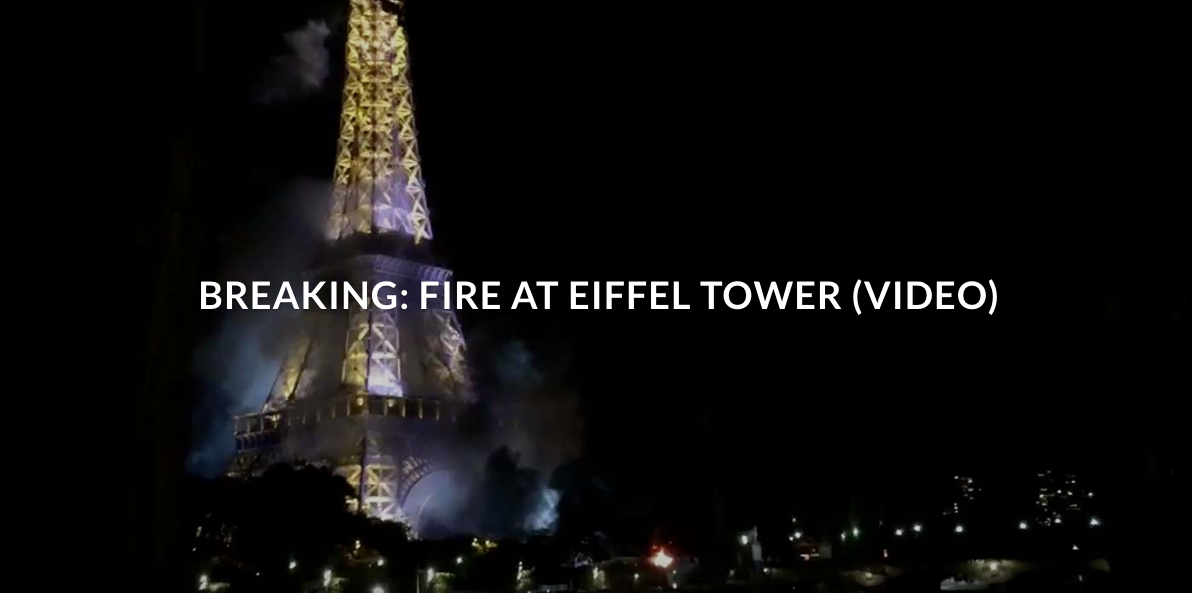 BREAKING: FIRE AT EIFFEL TOWER (VIDEO)
Conservative Outfitters
FRANCE – Large clouds of smoke can be seen rising from the Eiffel Tower as ISIS strikes the South of France with 75+ dead and 100 injured from a deadly truck attack. If you have something to add leave a comment below.
Story developing…
[youtube_sc url= http://www.youtube.com/watch?v=911bg5PYOz4&w=560&h=315]
UPDATE #1: French police have found no connection with the fire that took place shortly after the deadly terror attack in Nice, France.
UPDATE #2: French police issued the following statement: "No fire at the #TourEiffel. An accidental truck fire took place. It is put out."
___
http://www.conservativeoutfitters.com/blogs/news/breaking-the-eiffel-tower-is-on-fire-video