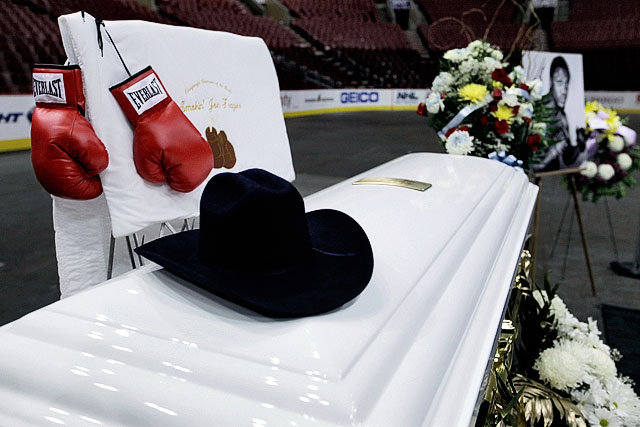 Turkish president Erdogan to attend Muhammad Ali funeral
Spokesman Bob Gunnell made the announcement as he unveiled details of the ceremonies to take place in Ali's hometown in the southern US state of Kentucky, where his coffin will be paraded through the streets before the public funeral.
In Turkey, a presidential source told AFP: "We confirm that the president will travel to Louisville, Kentucky to attend boxing legend Muhammad Ali's funeral. He leaves Wednesday evening."
Erdogan has asked to speak at the ceremony, organizers said.
Former US president Bill Clinton, comedian Billy Crystal and sports journalist Bryant Gumbel are to offer eulogies, along with Ali's wife Lonnie and daughter Maryum, the family said.
___
http://www.yahoo.com/news/turkish-president-erdogan-attend-muhummad-ali-funeral-131712932–box.html?ref=gs