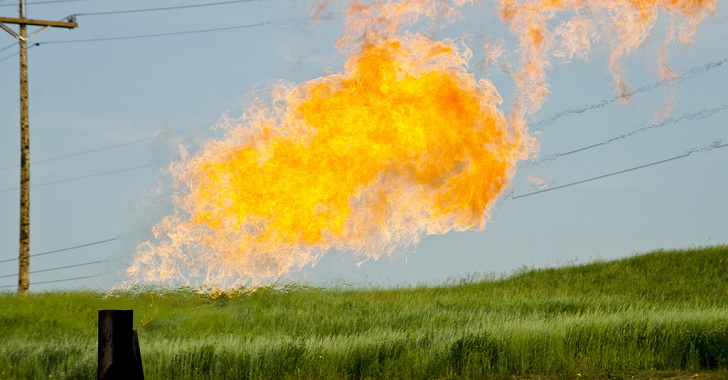 Why One of the Biggest Disasters in US History Won't Be Contained Any Time Soon
Vandita
January 4, 2016
(ANONHQ) Scientists and engineers are finding it difficult to contain thelargest natural gas leak ever recorded – since late October, an estimated 73,000 tons of methane, a highly flammable gas 25 times more potent as a greenhouse gas than carbon dioxide, has escaped from an energy facility in Aliso Canyon, California; and there is no immediate end in sight.
According to Anne Silva, spokesperson for the Southern California Gas Company or SoCalGas the company that owns the facility, since the base of the well sits 8,000 feet underground, efforts to stop the flow of gas by pumping fluids directly down the well have not yet been successful. Therefore, the company is now constructing a relief well that will connect to the leaking well.
In a letter to the community affected by the leak, which came afterGovernor Brown directed DOGGR and CPUC to launch investigationsinto the cause of the leak and whether any violations have taken place, CEO Dennis Arriola said:
"We are making good progress on drilling a relief well to stop the leak and are on schedule to complete it by late-February to late-March. The relief well will intercept the leaking well at more than 8,000 feet below ground and the operation is continuing around the clock, 24 hours, 7 days a week. As of December 19, we have drilled about 3,300 feet and are in our second of five phases of the drilling process. Once the relief well intercepts the leaking well, we will pump fluids and cement into the bottom of the well to stop the flow of gas and permanently seal it."
The Environmental Defense Fund recently released footage of the leak that shows climate-damaging methane gases escaping from a massive natural gas leak at a storage facility in California's Aliso Canyon, with the San Fernando Valley pictured in the background. The giant methane plumes were made visible by a specialized infrared camera operated by an Earthworks ITC-certified thermographer.
"What you can't see is easy to ignore. That's why communities that suffer from pollution from oil and gas development are often dismissed by industry and regulators. Making invisible pollution visible shows the world what people in Porter Ranch have been living with every day for months,"conservation organization Earthworks spokesman Alan Septoff said.
California officials have confirmed the rupture is venting gas at a rate of up to 110,000 pounds per hour – more than 150 million pounds of methane has been poured into the atmosphere so far; officials fear pollutants released in the accident could have long-term consequences far beyond the region. The counter below estimates in real time just how much pollution is being emitted from the environmental disaster.
—
http://theantimedia.org/why-one-of-the-biggest-disasters-in-us-history-wont-be-contained-any-time-soon/