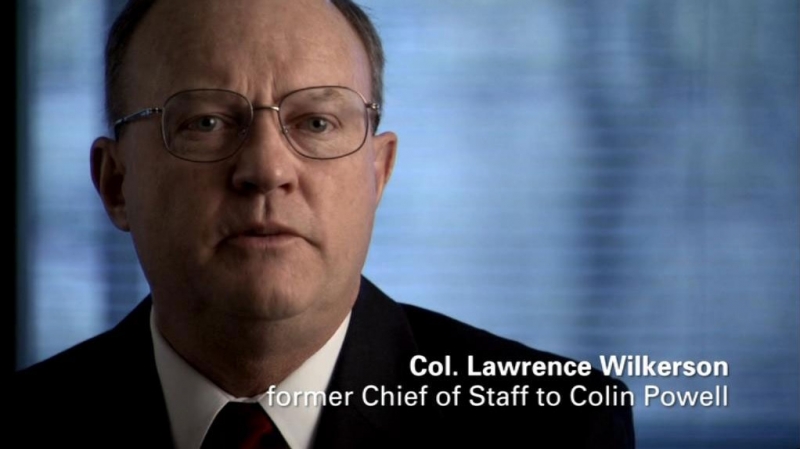 Lawrence Wilkerson: "The American 'Empire' Is In Deep, Deep Trouble"
ZeroHedge.com
Former US army colonel and Chief of Staff for Colin Powell, Lawrence Wilkerson unleashed a most prescient speech on the demise of the United States Empire.
As Naked Capitalism's Yves Smith notes, Wilkerson describes the path of empires in decline and shows how the US is following the classic trajectory. He contends that the US needs to make a transition to being one of many powers and focus more on strategies of international cooperation.
The video is full of rich historical detail and terrific, if sobering, nuggets, such as:
"History tells us we're probably finished.

The rest of of the world is awakening to the fact that the United States is 1) strategically inept and 2) not the power it used to be. And that the trend is to increase that."
Wilkerson includes in his talk not just the way that the US projects power abroad, but internal symptoms of decline, such as concentration of wealth and power, corruption and the disproportionate role of financial interests.
Wilkerson also says the odds of rapid collapse of the US as an empire is much greater is generally recognized. He also includes the issues of climate change and resource constraints, and points out how perverse it is that the Department of Defense is the agency that is taking climate change most seriously. He says that the worst cases scenario projected by scientists is that the world will have enough arable land to support 400 million people.
Further key excerpts include:
"Empires at the end concentrate on military force as the be all and end all of power… at the end they use more mercenary based forces than citizen based forces"

"Empires at the end…go ethically and morally bankrupt… they end up with bankers and financiers running the empire, sound familiar?"

"So they [empires] will go out for example, when an attack occurs on them by barbarians that kills 3000 of their citizens, mostly because of their negligence, they will go out and kill 300,000 people and spend 3 trillion dollars in order to counter that threat to the status quo. They will then proceed throughout the world to exacerbate that threat by their own actions, sound familiar?…This is what they [empires] do particularly when they are getting ready to collapse"

"This is what empires in decline do, they can't even in govern themselves"

Quoting a Chinese man who was a democrat, then a communist (under Mao) then, when he became disenchanted, a poet and writer…"You can sit around a table and talk about politics, about social issues, about anything and you can have a reasonable discussion with a reasonable person. But start talking about the mal-distribution of wealth and you better get your gun" …."that's where we are, in Europe and the United States".
http://www.zerohedge.com/news/2015-10-04/lawrence-wilkerson-american-empire-deep-deep-trouble