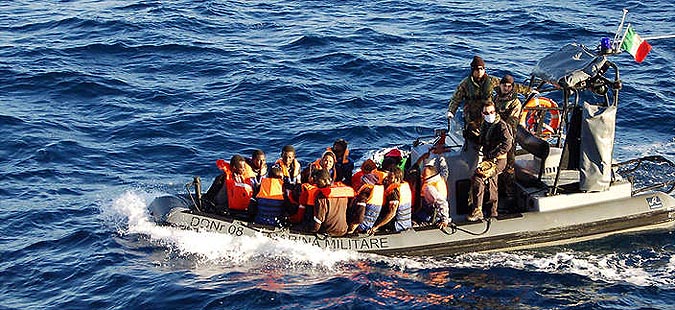 Greece Rescues 2,500 Migrants At Sea In Past 3 Days
Refugees and migrants are seeking safety from war and a better life.
ATHENS, Greece (AP) — Greece's coast guard picked up nearly 2,500 migrants from the sea in dozens of search and rescue operations, part of a relentless flow of people seeking the safety of Europe after facing war and poverty in the Middle East, Africa and Asia.
The coast guard said Monday it had rescued 2,492 people in 70 operations off the eastern islands of Lesbos, Chios, Samos, Agathonissi, Farmakonissi, Kos and Symi from Friday morning until Monday morning.
The coast guard also rescued another 13 people in the water near Chios. One person was unconscious and hospitalized.
Greece has been overwhelmed by record numbers of migrants this year, the vast majority from Syria and Afghanistan, reaching its eastern Aegean islands from the nearby Turkish coast. More than 200,000 have arrived. Nearly all head to Greece's northern border with Macedonia, cross into Serbia and Hungary and go toward more prosperous European countries.
On Monday, Greek police fired one stun grenade to prevent a stampede and keep back a crowd who attempted to rush the border after Macedonian authorities briefly stopped the flow of those allowed to cross. The situation calmed a short while later and crossings resumed.
On the islands, authorities have struggled to cope with the sheer numbers of migrants. A government-chartered ferry on Monday brought 2,500 migrants to Piraeus, the main port near Athens, from Kos and Lesbos.
"It's very bad in Mytilene," the main town on Lesbos, Mohamad, a Syrian Kurd who would only give his first name, said as he disembarked. "I stay five days in (the) street. No food, no anything."
Another Syrian, Basar, who would also only give his first name, said the situation wasn't that dire but many people from other countries were claiming to be Syrian to take advantage of the refugee status Syrians automatically receive.