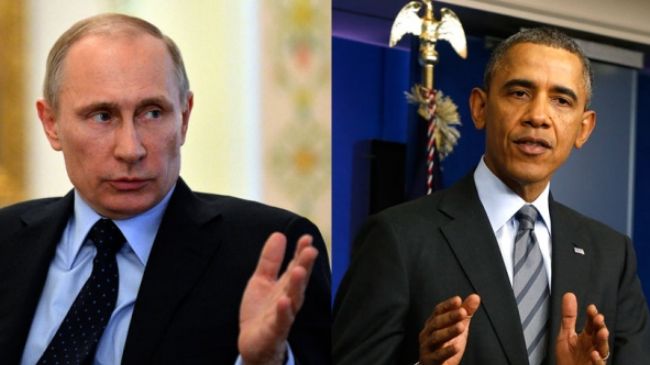 Obama pushing Putin to resign: Ex-Russian prime minister
PressTV
Obama's sanctions against Moscow are to "isolate Russia and generate a new Cold War," Sergei Stepashin said.
Former Russian prime minister Sergei Stepashin has lashed out at US President Barack Obama for his belligerent policy on Moscow, saying he is pushing Vladimir Putin to resign.
In an open letter to Obama, Stepashin criticized the US president for accusing the Kremlin of creating the violence in Ukraine.
Obama's economic sanctions against Moscow are to "isolate Russia and generate a new Cold War," according to Stepashin.
"It is perfectly obvious that you are preparing grounds to loudly state your main goal: 'Putin should resign,'" the chairman of the Accounts Chamber of Russia said.
He also described Obama as a "hawk who dresses up as a peacekeeper and can be called the father of the new Cold War."
Tensions between Washington and Moscow have escalated over the crisis in Ukraine.
Obama on Friday warned his Russian counterpart that the United States will not tolerate an attack on any NATO member state.
"An armed attack against one shall be considered an attack against them all. This is a binding treaty obligation. It is non-negotiable," Obama said during a NATO summit. "Here in Wales, we've left absolutely no doubt we will defend every ally."
This is while Ukraine, Russia, and the leadership of pro-Russian forces on Friday approved a ceasefire between Ukrainian government forces and pro-Russian forces.
Kiev and Moscow said on Saturday that the ceasefire was holding up fairly well.
Meanwhile, deputy national security adviser Ben Rhodes said on Thursday that the United States is preparing a new round of sanctions against Russia.
He said that the new penalties were being finalized.
"The key point is that Russia must continue to face costs for its own escalation," Rhodes told reporters. "If Russia escalates, we can escalate our pressure."
AGB/HRJ