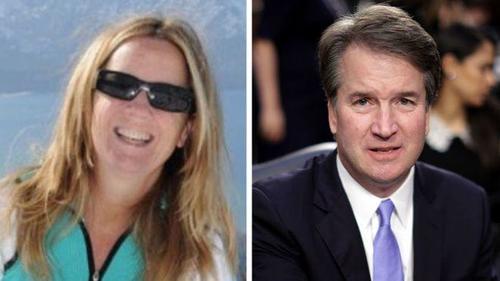 Feinstein Questions Kavanaugh Accuser's Truth, Lawyer Demands Full FBI Probe Before Hearing
Update: Feinstein has fallen back in line and is now following Ford's attorney's narrative, demanding that the hearing be delayed until a full FBI investigation is undertaken.
*  *  *
It's been quite an evening in politics.
First, the former classmate of Supreme Court nominee Brett Kavanaugh, who was said to have been in the room when Kavanaugh allegedly sexually assaulted a woman decades ago, has told senators he will not testify at next week's hearing.
As The Hill reports,  Mark Judge wrote in a brief letter to Sen. Dianne Feinstein (D-Calif.) and Senate Judiciary Committee Chairman Chuck Grassley (R-Iowa) that:
He "did not ask to be involved in this matter nor did anyone ask me to be involved."

"In fact, I have no memory of this alleged incident," he wrote.
Christine Blasey Ford has said that Judge was in the room at a high school party in the 1980s when Kavanaugh held her down on a bed and tried to remove her clothing.
Senate Democrats earlier Tuesday called on Judge to testify at the hearing scheduled for Monday, and after his refusal to testify, Sen. Doug Jones (D-Ala.) called on the Judiciary Committee to subpoena Judge, which would force him to appear in front of the committee.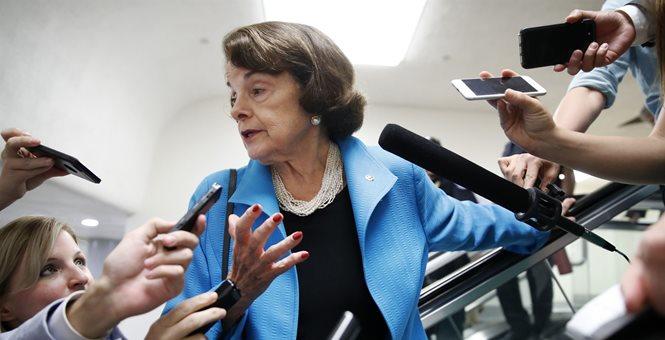 Then the story got even more confusing as Townhall reports that Feinstein isn't sure if Ford is being totally truthful. From Fox News' Chad Pergram, Feinstein said, that:
Ford "is a woman that has been, I think, profoundly impacted, on this… I can't say that everything is truthful. I don't know."
Continue reading at: Feinstein Questions Kavanaugh Accuser's Truth, Lawyer Demands Full FBI Probe Before Hearing | Zero Hedge