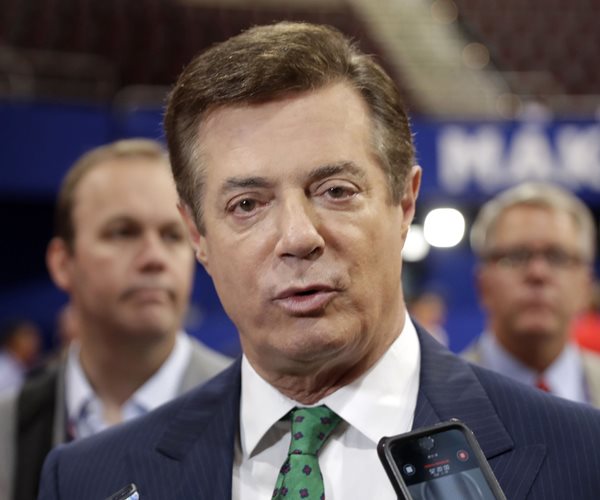 FBI Raids Paul Manafort's Home in Russia Probe
By Mark Swanson
NEWSMAX
The FBI on July 26 raided the home of Paul Manafort in connection with the investigation into Russia's meddling in the election, The Washington Post reported.
With search warrant in hand, the FBI showed up before dawn at the Virginia home of President Donald Trump's former campaign chairman and seized documents and other materials, the Post reported.
The FBI was working at the behest of special counsel Robert Mueller, investigating Trump's campaign for possible collusion with Russia, the Post reported.
The raid came one day after Manafort met with the Senate Intelligence Committee and amid his voluntary turning over of documents, the Post reported.
Further, some of the documents seized by the FBI included those Manafort had already handed over to congressional committees, the Post reported.
Among those are notes Manafort allegedly took at a June 2016 meeting with Donald Trump Jr. and a Russian lawyer who set up the meeting under the guise of offering to the campaign information damaging to Hillary Clinton, the Post reported.
___
http://www.newsmax.com/Newsfront/manafort-trump-raid/2017/08/09/id/806682/